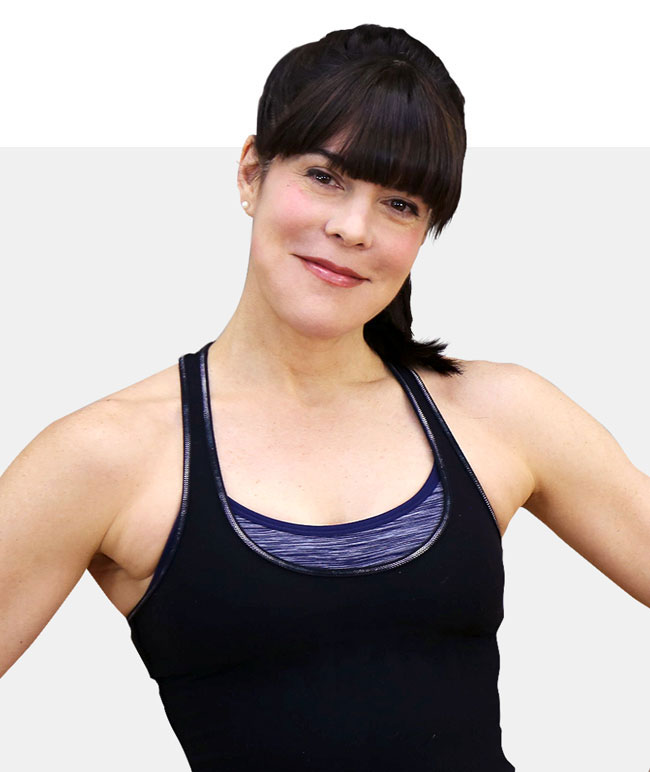 Abbie Appel
Abbie Appel is the owner and CEO of Abbiefit Consulting, Appel Programming Solutions and the Program Director at Fitspace Studios. As an award-winning fitness educator, Abbie develops and delivers programs for Power Systems, Schwinn Cycling and many other organizations. She created the SCW Pilates and SCW Barre Certifications and received SCW's "Best Presenter" award. Abbie has produced and starred in over 30 fitness videos and contributes to fitness publications such as Self, Shape, and Prevention.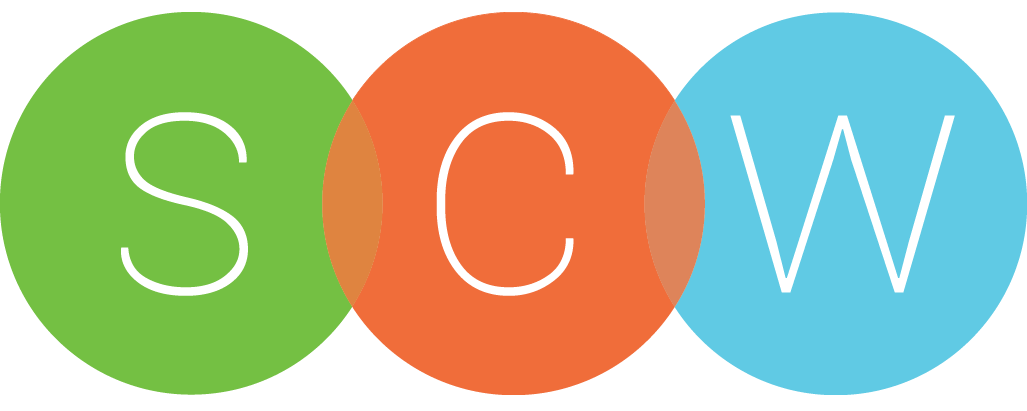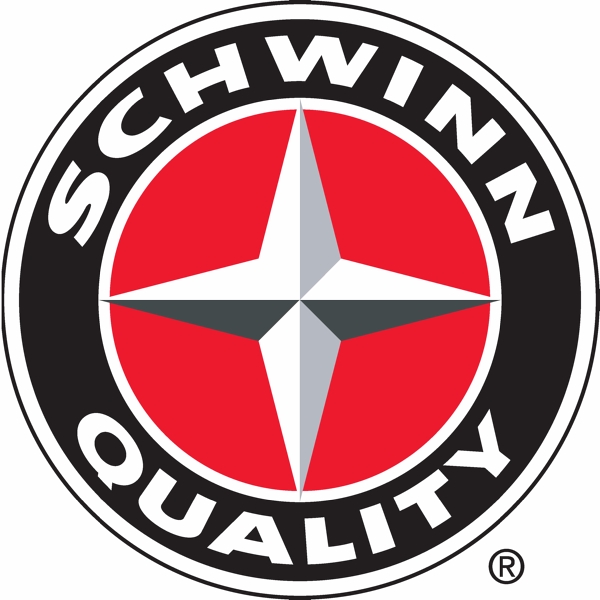 ---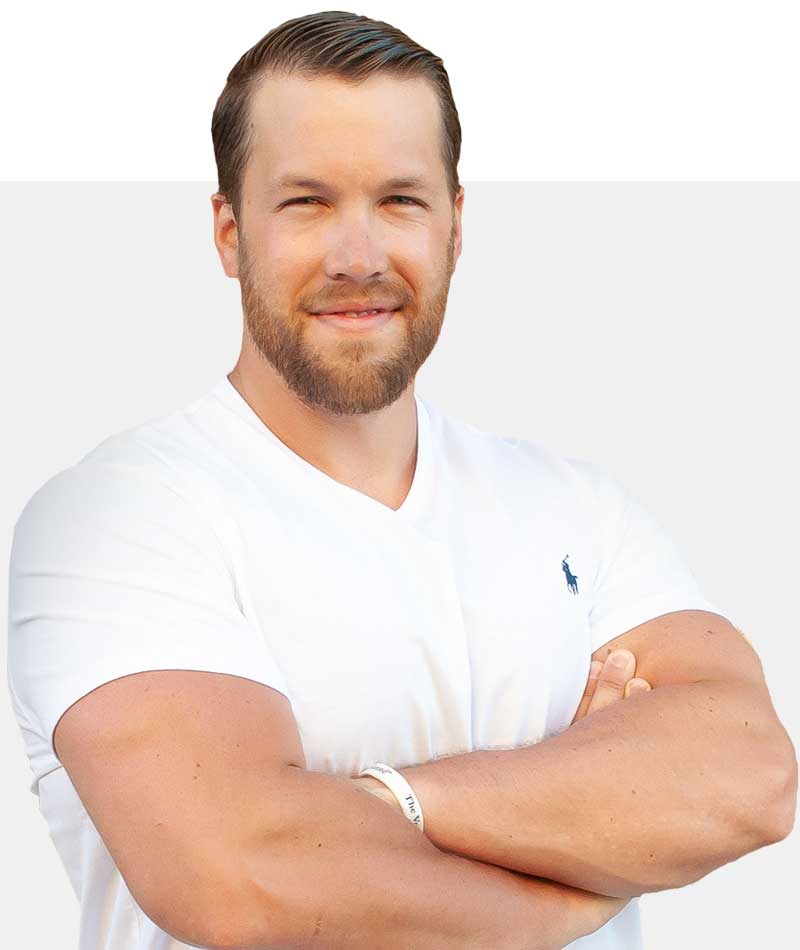 Aaron Armstrong
Aaron (A.J.) Armstrong is the owner of Armstrong Ventures, an online consulting company specializing in coaching leadership through storytelling.  As a leader, entrepreneur, international business and life strategist, he is the host of "Winners, Wallets and World Views' podcast.  A.J. is a former D1 football player and graduate of the United State Military Academy at West Point with a B.S. in Systems Engineering and shares his journey, extensive experience and secrets through his personal life coaching, business consulting and investments in people.
---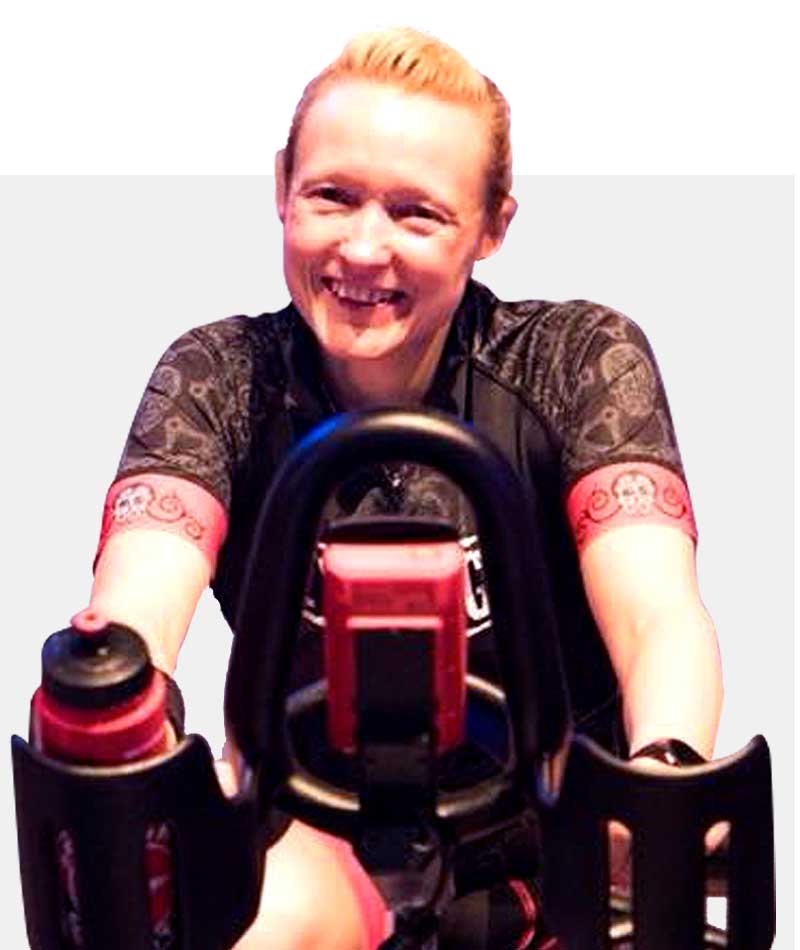 Lou Atkinson
Lou Atkinson is an educator, coach and researcher based in the UK, with a passion for engaging a diverse range of people in physical activity and indoor cycling. As a Lead Master Trainer for Schwinn Cycling she is responsible for educating and mentoring Master Trainers across Europe, the Middle East & Africa, as well as for developing & delivering Schwinn Cycling's education programme for the region. Lou holds a PhD in Health Psychology and is an expert in health-related behaviour change, particularly relating to physical activity & obesity. Her presenting style combines a focus on making classes accessible & enjoyable to all, with powerful motivational techniques that never fail to enable every participant to go beyond what they thought they could achieve.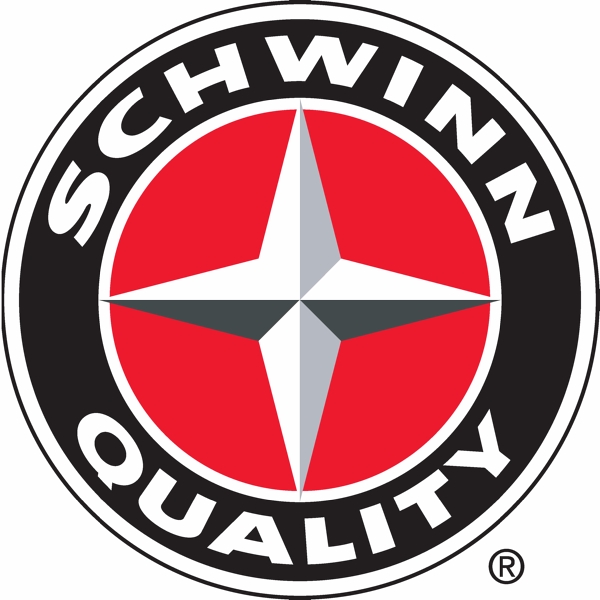 ---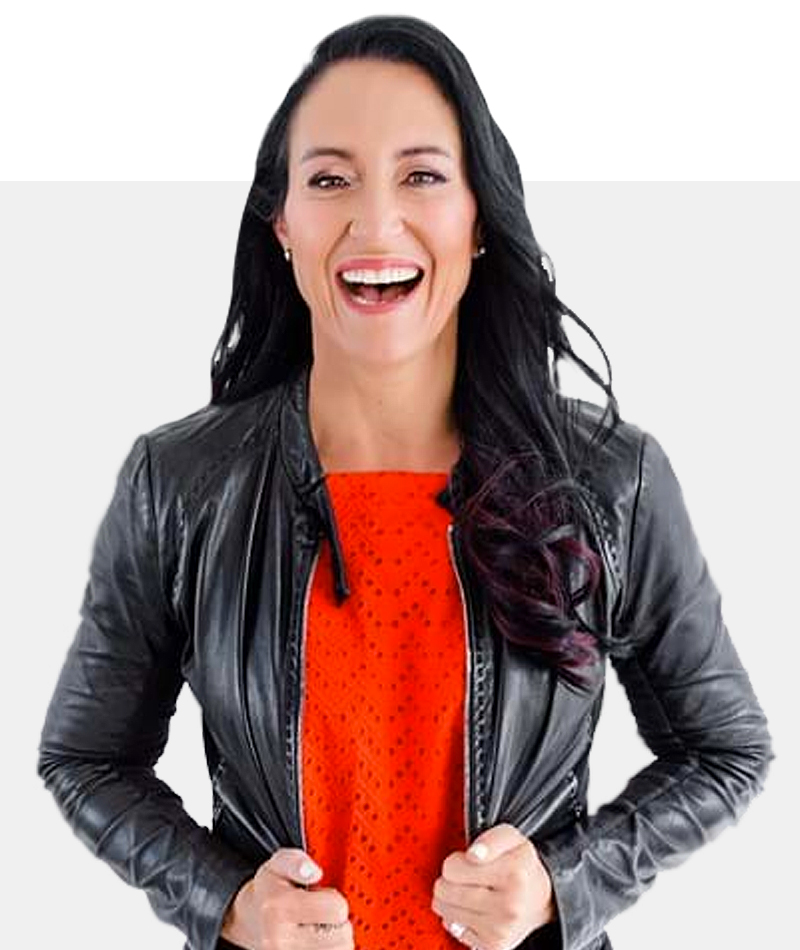 Emma Barry
Emma Barry is a global fitness authority who advises the innovative edge of fitness: boutique studios, budget clubs, digital workouts and fit-tech startups. A founding member of Les Mills and former Director of Programming for Equinox, Emma is fluent in what happens next in fitness. She is a sought after speaker, serves on a number of boards and advisories and delights in lighting fires under purpose driven companies. Emma recently authored #1 Bestseller Building a Badass Boutique, available on Amazon.
---
Debbie Bellenger
Debbie Bellenger is the Senior Vice President of Healthy Living for South Florida YMCA Association.  She is responsible for creating new medical wellness programs in partnership with healthcare systems, training and developing the team of group ex instructors and personal trainers, and launching a new corporate wellness program to businesses in Downtown Miami.  Debbie previously worked at CaroMont Health Regional Medical Center where she worked for 9 years as the Director of Wellness building and delivering medical wellness and corporate wellness programs. Debbie is a World IDEA Program Director of the Year, TRX Master Trainer and Reebok Master Trainer.  She is ACSM, ACE, AFAA and SCW Certified. She has presented at Boston Mania, World IDEA, Can Fit Pro, ACSM, NASM and her passion is presenting medical wellness and business skills for fitness professionals.
---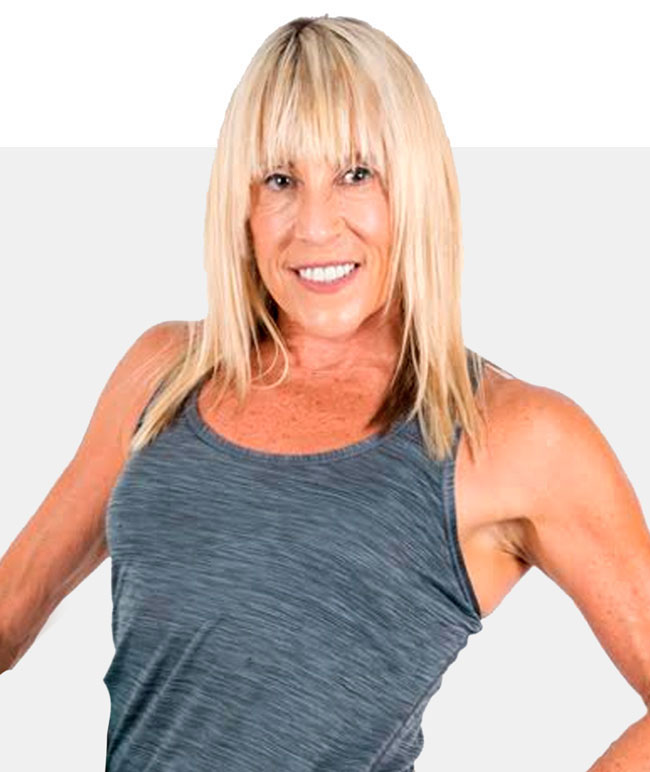 Leslee Bender
Leslee Bender BA, PMA ACSM NASM ACE is a Gray Institute international presenter, director of I am Ageless Now and has been in the fitness industry for over 28 years. Leslee is the creator of the Bender Ball method of safe core training and the co-creator of Barre Above. She has filmed over 50 videos, has a new book Living Pain Free and trains and works with the active aging community in Florida.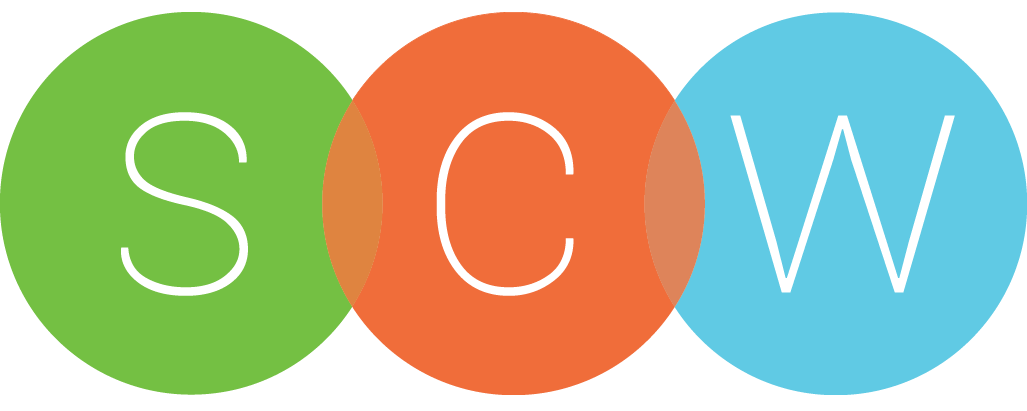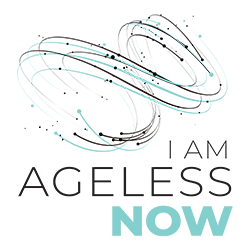 ---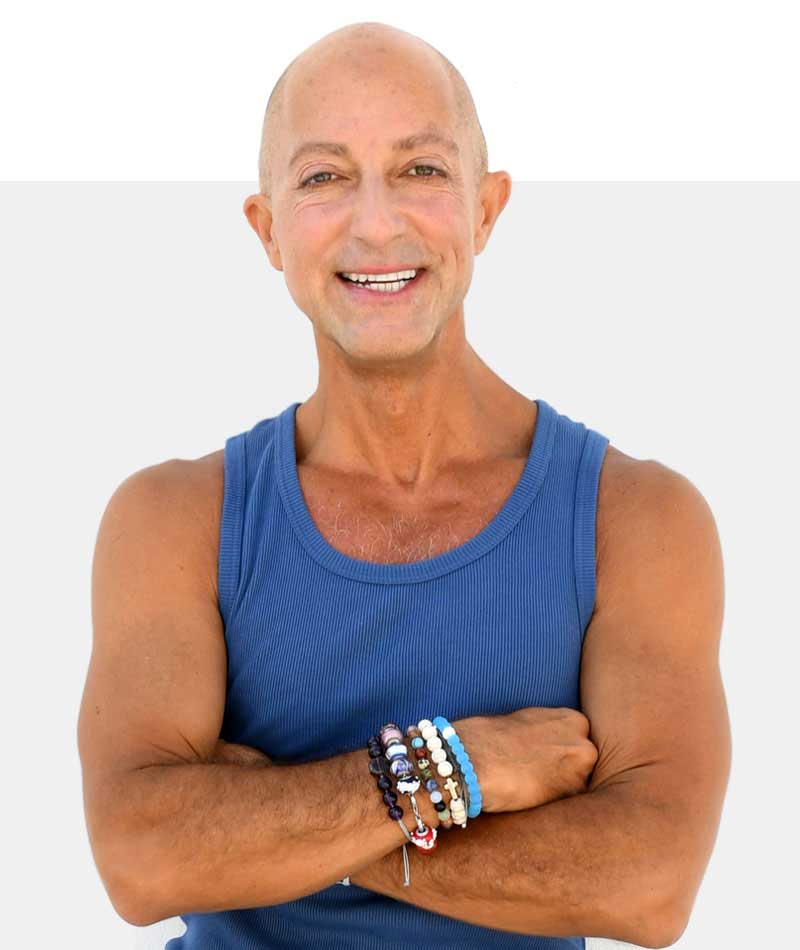 Lawrence Biscontini, MA
Lawrence Biscontini, MA, has made fitness history as a Mindful Movement Specialist winning awards from ACE, IDEA & Inner IDEA, Can Fit Pro, and ECA. Lawrence is an SCW Faculty Member, and industry Author, Presenter, Keynoter, and Course Development Specialist for various companies, serving on the Advisory Board for the ICAA and Power Music®, and People of iSPA. Lawrence (RYT 500) teaches with multiple certification experience. Find Lawrence at www.findlawrence.com.
---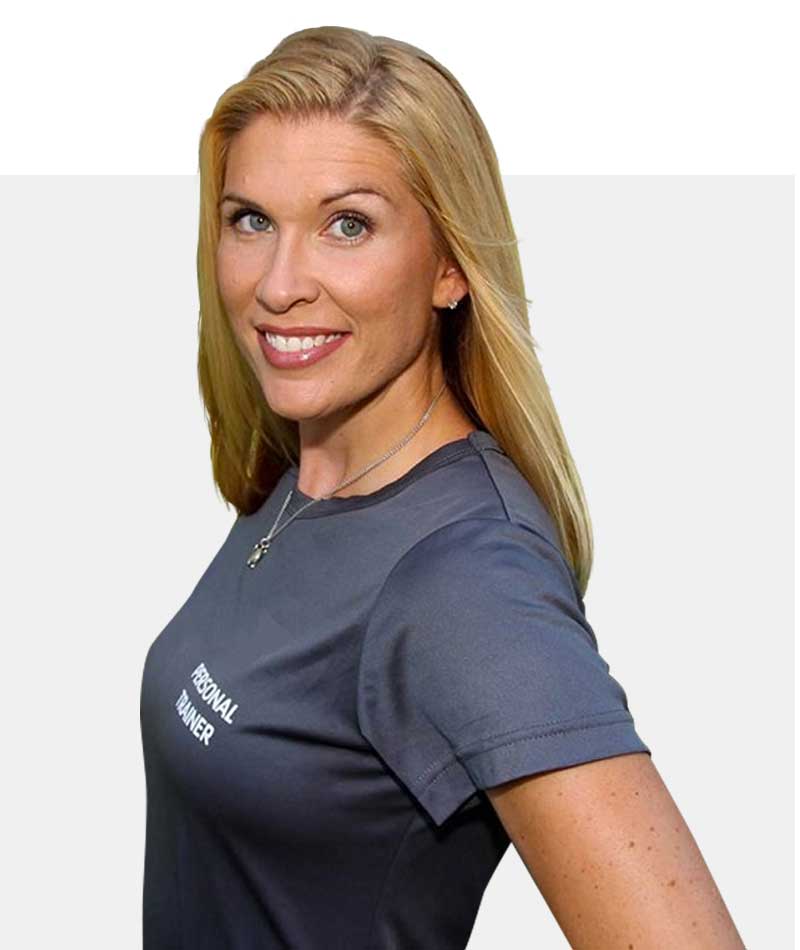 Barbie Brown
Barbie Brown is a MASHUP® Master Trainer with a background in business administration & marketing, Certified Lifestyle Coach & AFAA PT and Group Exercise Instructor. She has taught Camp Gladiator, Body Pump, Pilates, Boot Camp, Total Body Conditioning, Step Aerobics, Circuit Training, Active Aging, and Kickboxing. Barbie lives in Whitehouse, TX close to DFW where she teaches several classes a week and works as a lifestyle coach. Barbie is featured on the MASHUP® app.

---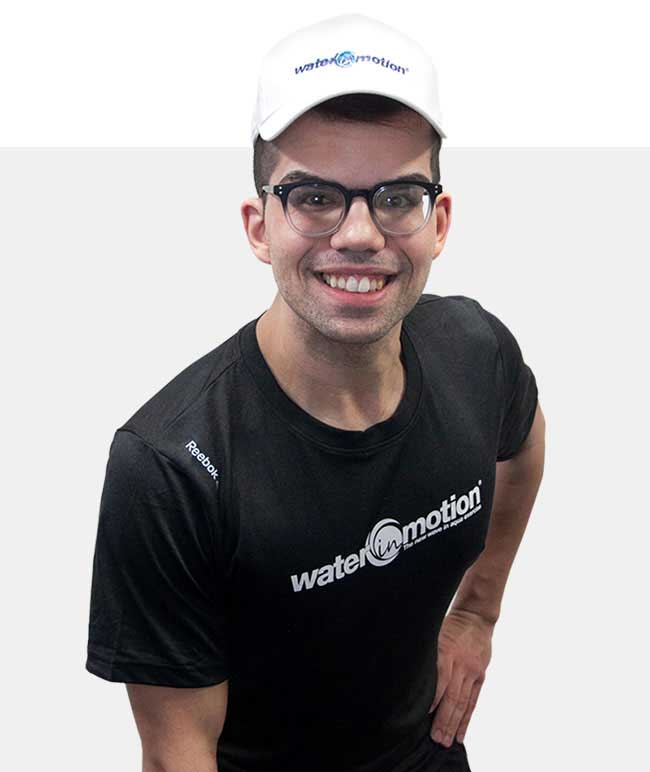 Mac Carvalho
Mac is a 25-year old Fitness Professional from New Bedford, MA. He's been in Fitness for 7 years with over 18+ years of dance experience. He has been featured in Instructor choreography releases for POP Pilates & Water In Motion. Currently, he is a Master Trainer for several programs and a Champion for WaterinMotion®. He hopes to spread his sparkle & enthusiasm to help make fitness achievable, accessible and attainable for all!
---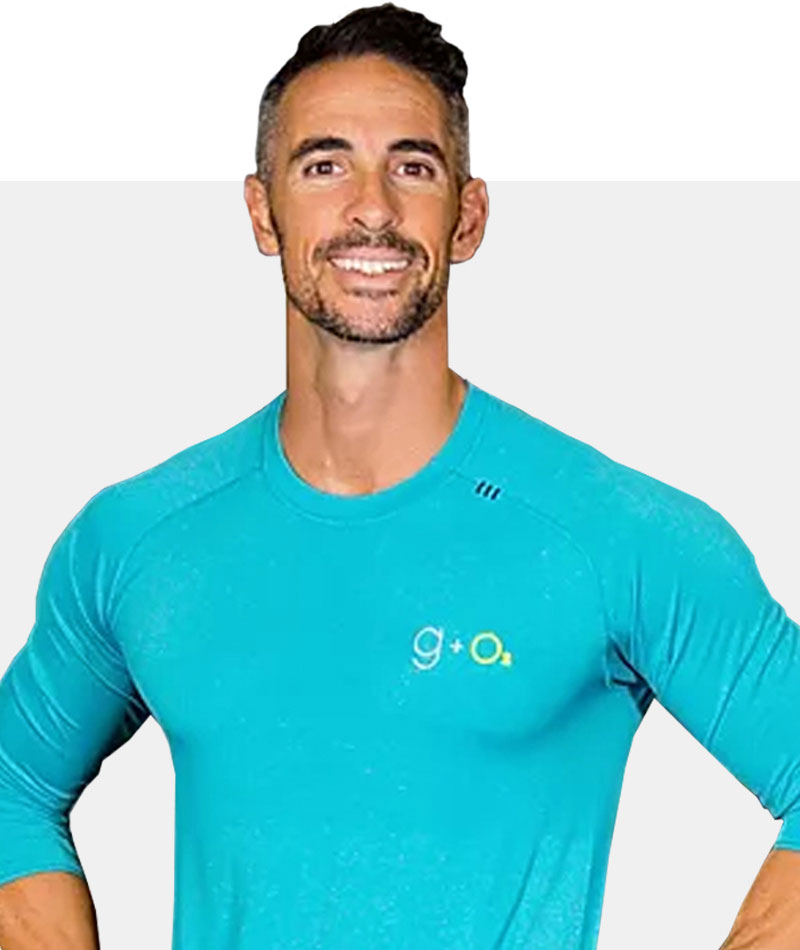 Paul Christopher
Paul Christopher has been an established fitness professional, operating in the Boca Raton area for over 20 years. A graduate of the University of Central Florida in 2000, Paul possesses credentials as a Certified Athletic Trainer (NATA-ATC), Certified Strength and Conditioning Coach (NSCA), and Certified Personal Trainer (NASM). His experience is a blend of orthopedic rehabilitation, sports performance, and personal training. In 2009 Paul founded the fitness brand/concept Gravity + Oxygen, as a grassroots off-season conditioning program for South Florida's professional beach volleyball players, as well as a freelance, local FitPro's. In 2015, Gravity + Oxygen Fitness opened its tangible doors for the first time. Located in East Boca Raton. The "GO House" aims to provide an experience that exceeds customer expectations. In over 5 years of existence, G + O has helped hundreds of clients reach their desired fitness goals. In his free time you can find Paul at the beach playing volleyball, planning his next world travel adventure, searching only the best music for class energy,  and spending quality time with his wife Deanna and three sons. 
---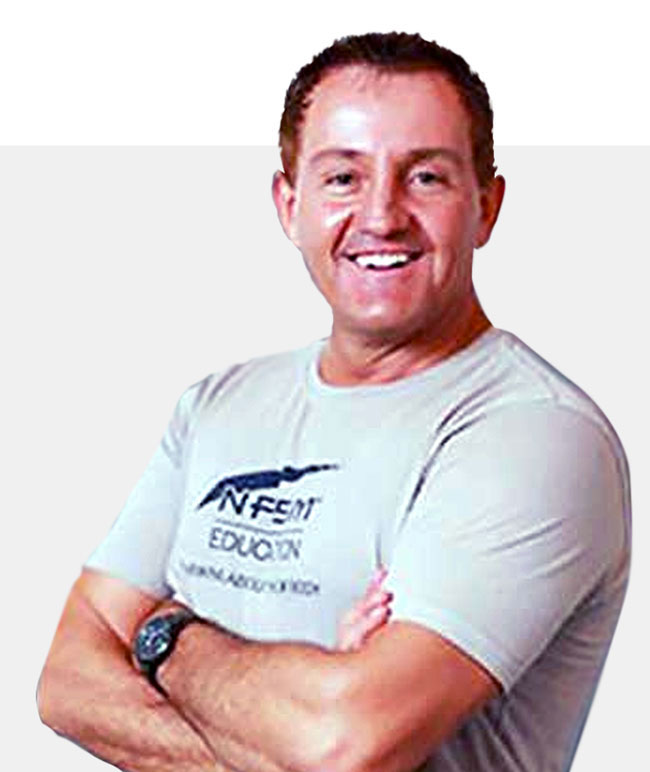 Fabio Comana, MA, MS
Fabio is a Faculty Member at San Diego State University and UC, San Diego and a proud SCW Faculty Member. Previously, as an ACE exercise physiologist, he was the primary developer of ACE's IFT™ model and live personal training educational workshops. Prior experiences include collegiate head coaching, strength and conditioning and opening/managing clubs for Club One. An international presenter, Fabio has been featured in multiple media outlets and is an accomplished chapter and book author.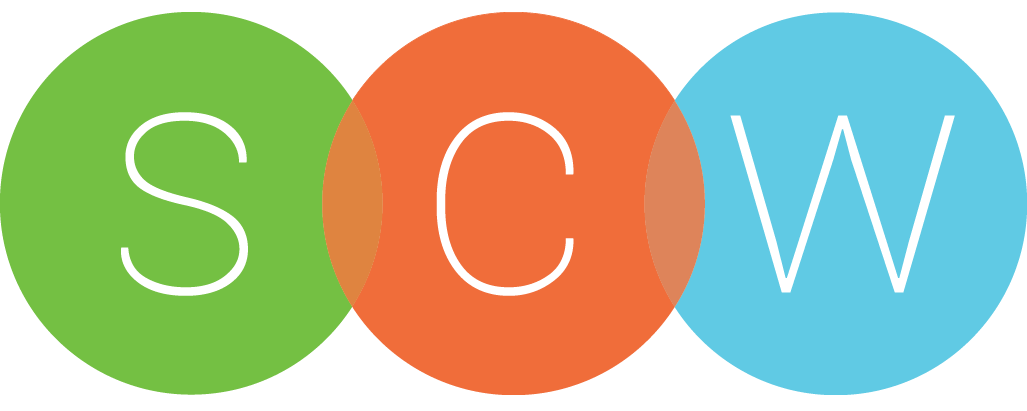 ---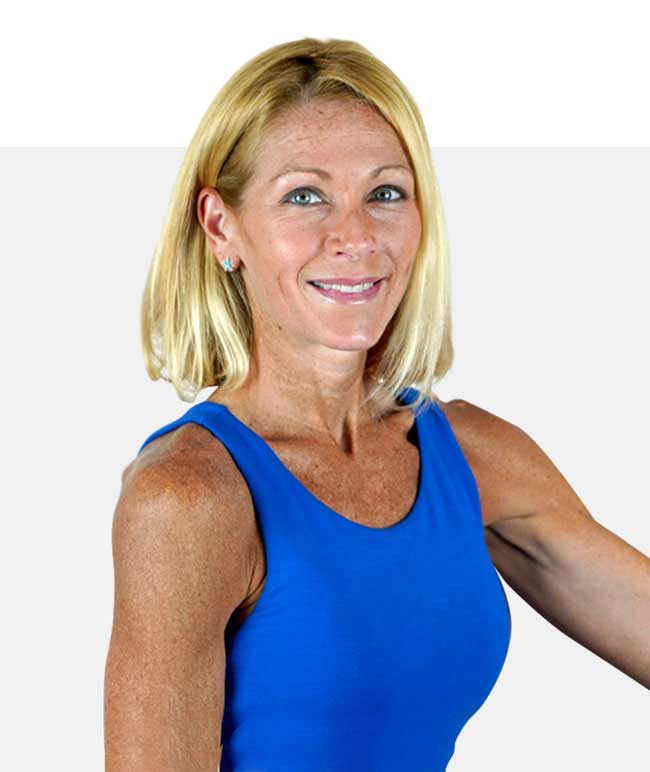 Christine Conti
Christine Conti, the CEO of Conti Fitness and Wellness LLC and NJ Fitness Director for Orange Theory Fitness is an international fitness presenter with 20+ years in the industry. As a former all-American athlete, she uses her experience to create and implement functional fitness programs. Christine is the well-known co-host of Two Fit Crazies & A Microphone Podcast. After braving multiple rounds of chemo to treat an autoimmune disease Christine has completed 30+ marathons, tris, and IRONMAN.
---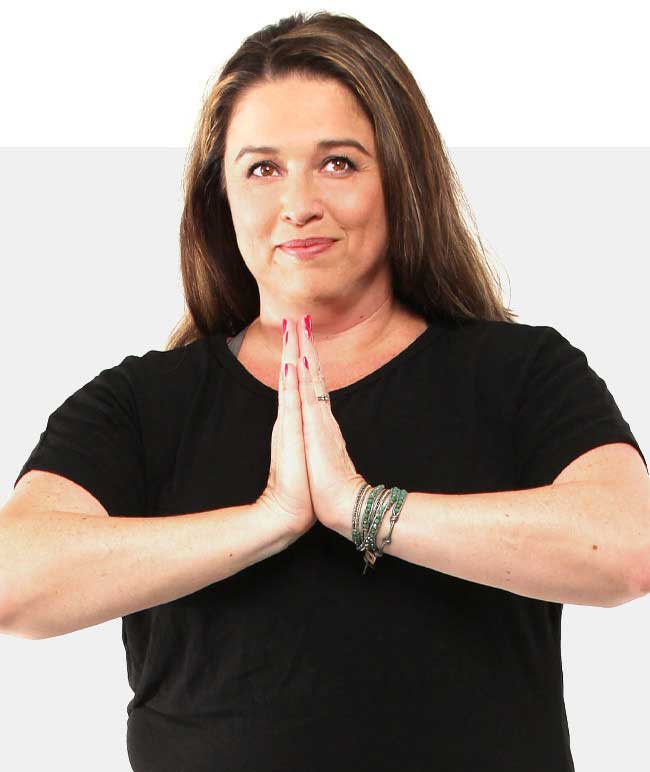 Kelly Coulter
Kelly Coulter is a 25 year veteran instructor. She  founded the Fit Pros Facebook group, which boasts membership of over 7500 vetted instructors. In addition to teaching yoga and cycle, she owns Coulter Web Pros, specializing in helping website managers create sites that are easy to find and easy to use. Coulter Web Pros serves clients all over the US from Columbia, SC.
---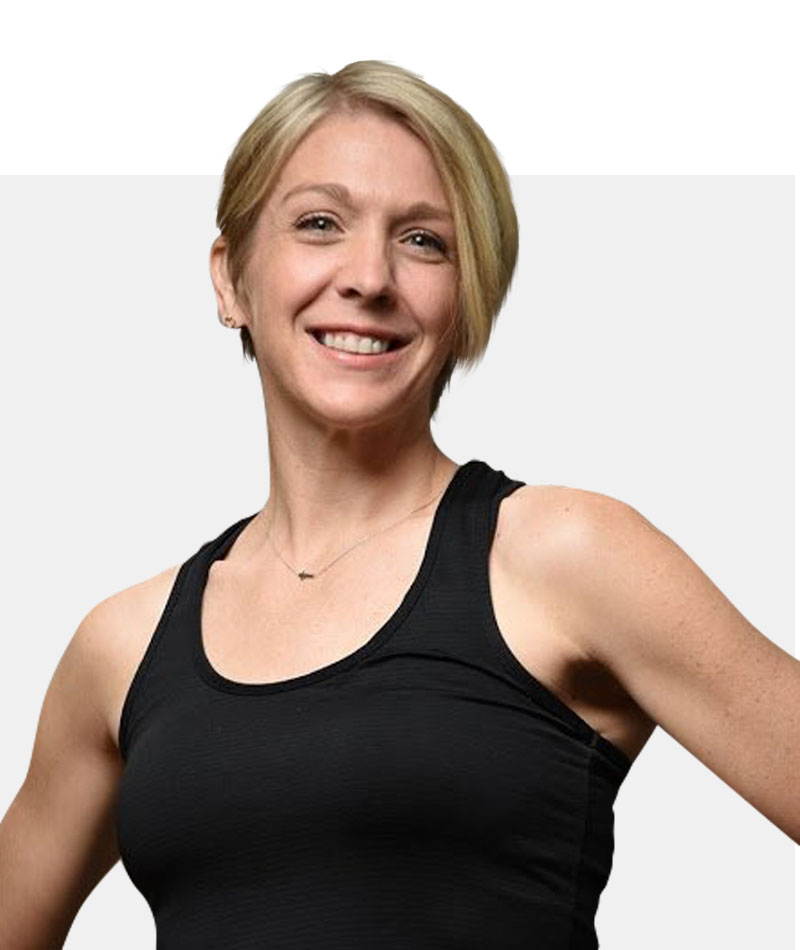 Amber Cura
Amber Cura is a MASHUP® Master Trainer, NASM PT, ACE GXI, Silver Sneakers certified and Real Ryder certified with a background in marketing from Fort Worth, TX. Amber loves certifying other instructors in MASHUP® as well as teaching it because it is one of the few formats that allows her to build a functional workout that is both challenging and accessible for all fitness levels to perform. Amber is featured on the MASHUP® app.

---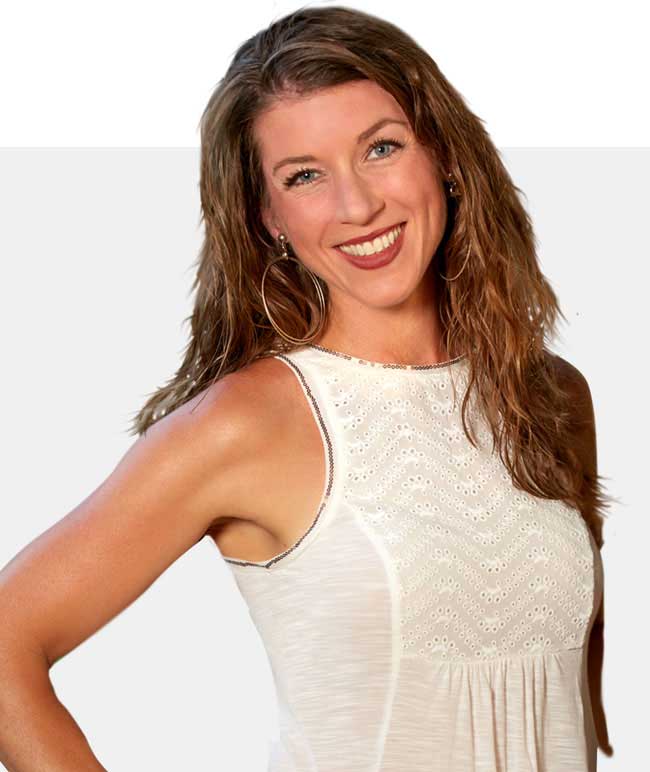 Sohailla Digsby, RDN, LD, CPT
Sohailla Digsby is a registered dietician, author and the developer of the life-changing 52-day Best Body Countdown program for fitness professionals to bring sound nutrition and accountability to their fitness and wellness facilities. With over 20 years of experience as a fitness professional, presenter and RD, Sohailla manages an online membership-based coaching group and authored three books to help fitpros guide their clients to reach goals and maintain their Best Bodies.
---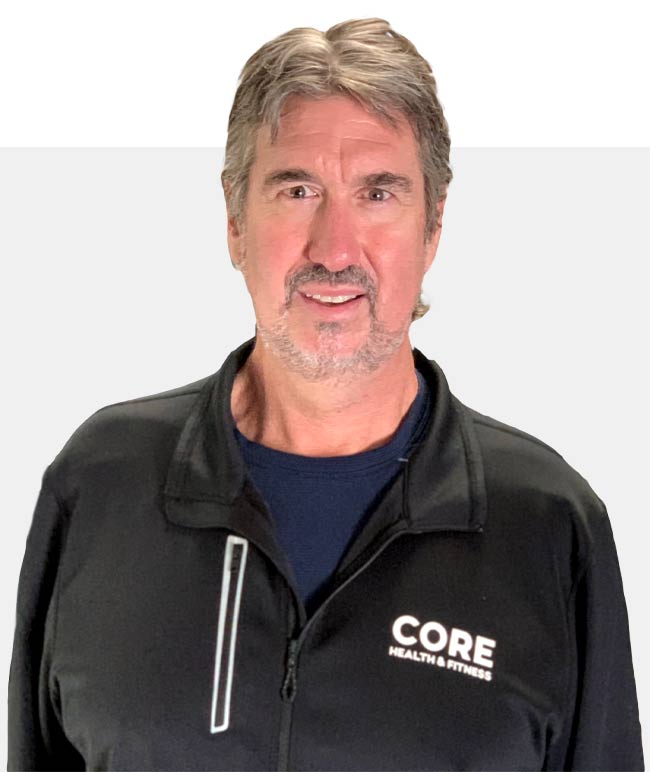 Jeff Dilts
Jeff is a Team Leader and a Team Player focused on results and creating a fun and empowering work environment that delivers business profitability and growth. A Health & Fitness Industry veteran with a proven track record of success in multiple areas of the Fitness industry and in multiple fitness business disciplines. As VP of Product Management and Innovation Jeff leads the growth and success of Core Health and Fitness, LLC. Working with a team of outstanding product, project and education professionals focused on creating equipment & programming solutions that help clients grow their businesses.

---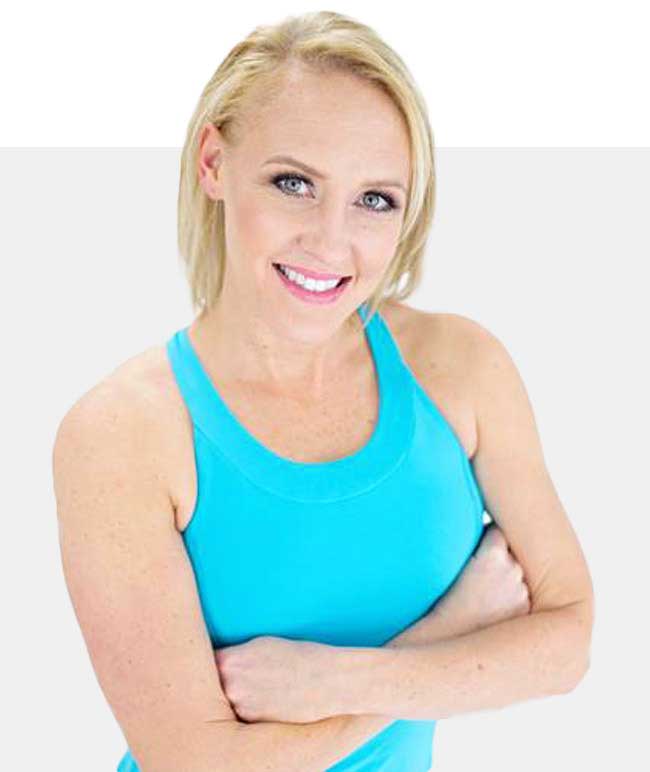 Melanie Douglass
Melanie Douglass has been shaking things up in the group fitness industry for 25 years. From teaching step to cycle to aqua to constantly making up her own new formats, she's worked as an instructor, program director, international presenter, and TV contributor. Melanie regularly appears as a fitness expert for the Home Shopping Network (HSN), and for KSL-TV's Studio 5. She holds a Bachelor's Degree in Nutrition and Food Science and is a Registered Dietitian. She's written best-selling books, including: "Tip-a-Day Guide for Healthy Living" and "Losing it! 5 Keys to Successful Weight Loss that Work". Some of Melanie's fitness adventures include working with technology companies like Microsoft and LOLO; retailers like Walmart and Target; equipment manufacturers like NordicTrack and Proform; and companies at the heart of group fitness, like AFAA/NASM and Yes! Fitness Music. She currently works as the VP of Strategic Development for Yes! Music and LOLO and loves helping group fitness enthusiasts start their own fitness adventures.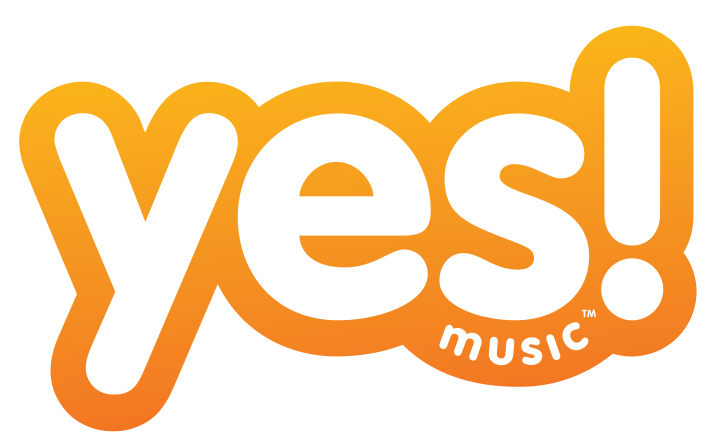 ---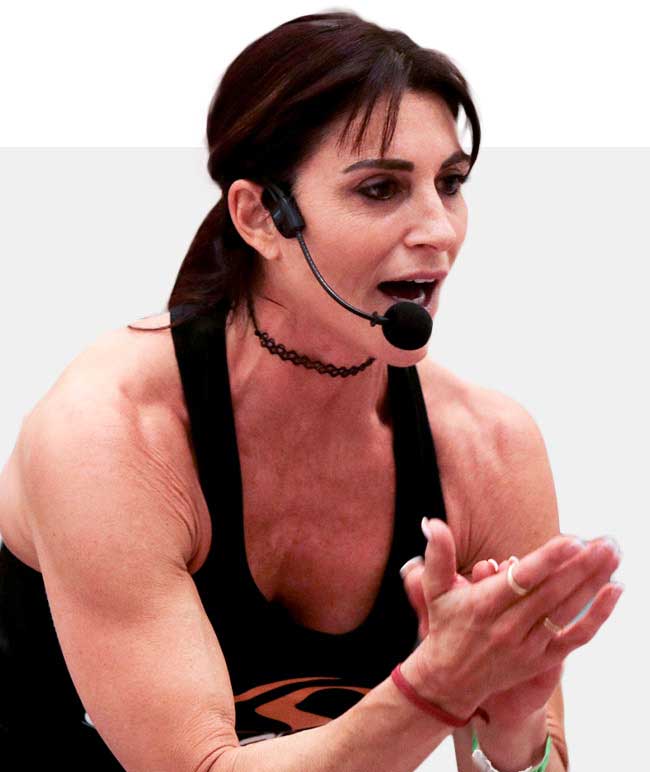 Carolyn Erickson
Carolyn Erickson is the President and CEO of CE Consulting, LLC and has been in the fitness industry for over 34 years. From teaching classes and training clients to multi-unit health club management, Carolyn is a former District Manager for sixteen 24 Hour Fitness locations in San Diego.  She also served as the Director of Sales and Business Development for Jillian Michaels BODYSHRED. Carolyn is currently the National Education Sales Director for Savvier Fitness and a master trainer for Jillian Michaels BODYSHRED™, GOFLO® Trainer & Barre Above™.

---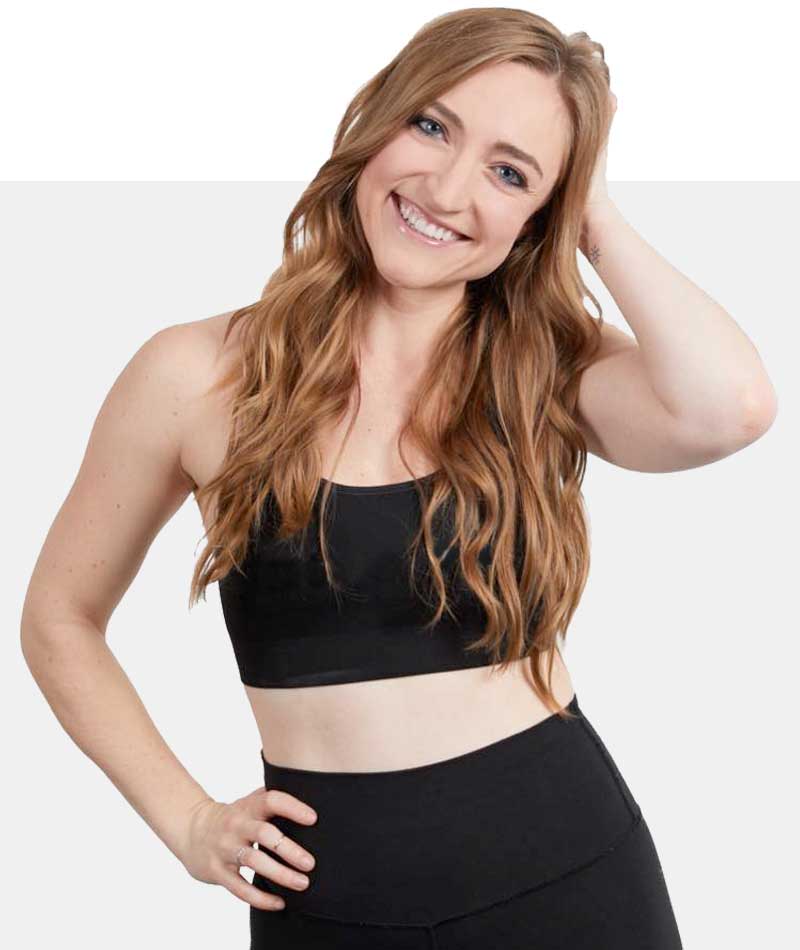 Amanda Fitzpatrick
Amanda is an Account Manager for Myzone, an ACSM Certified Personal Trainer and ACE Group Fitness Instructor with a bachelor's degree in Exercise Science from Western Michigan University. Amanda has always had a passion for fitness as a Marathon runner and dancer. By turning her passion into a career, Amanda had helped others achieve fitness goals. Myzone has been a gamechanger in her training by holding her clients accountable and pushing them to achieve more.

---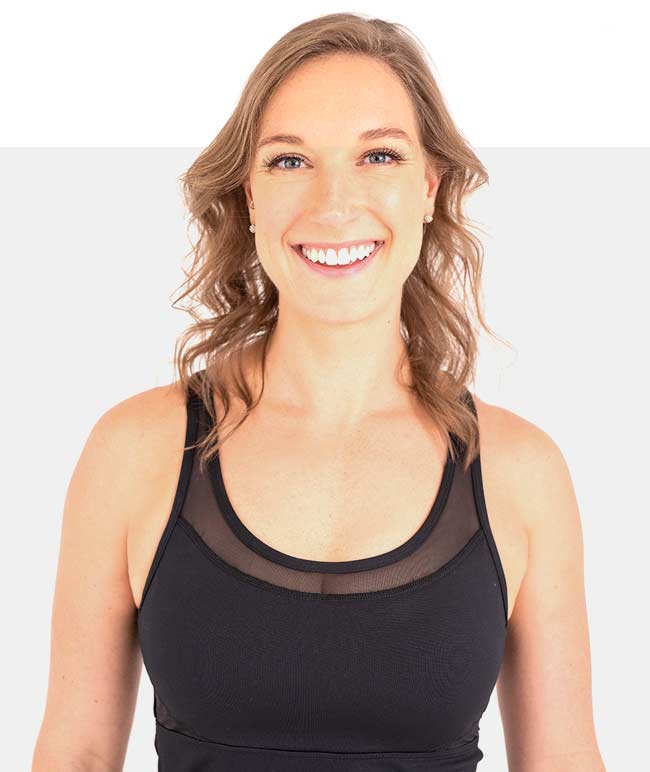 Alison Galvan
As Owner and Creator of EnergyX Fitness in San Antonio, TX, Alison's passion for helping others drives the success of the studio, her clients, and her continued growth in the fitness industry. Alison achieved her BS in Kinesiology from Texas A&M and MA in Exercise Sports Science from Texas State University. She holds her RYT 200, NASM- CPT, AFAA Primary and currently works with Hedstrom Fitness (BOSU® & SURGE® Brands) as a Master Trainer.
---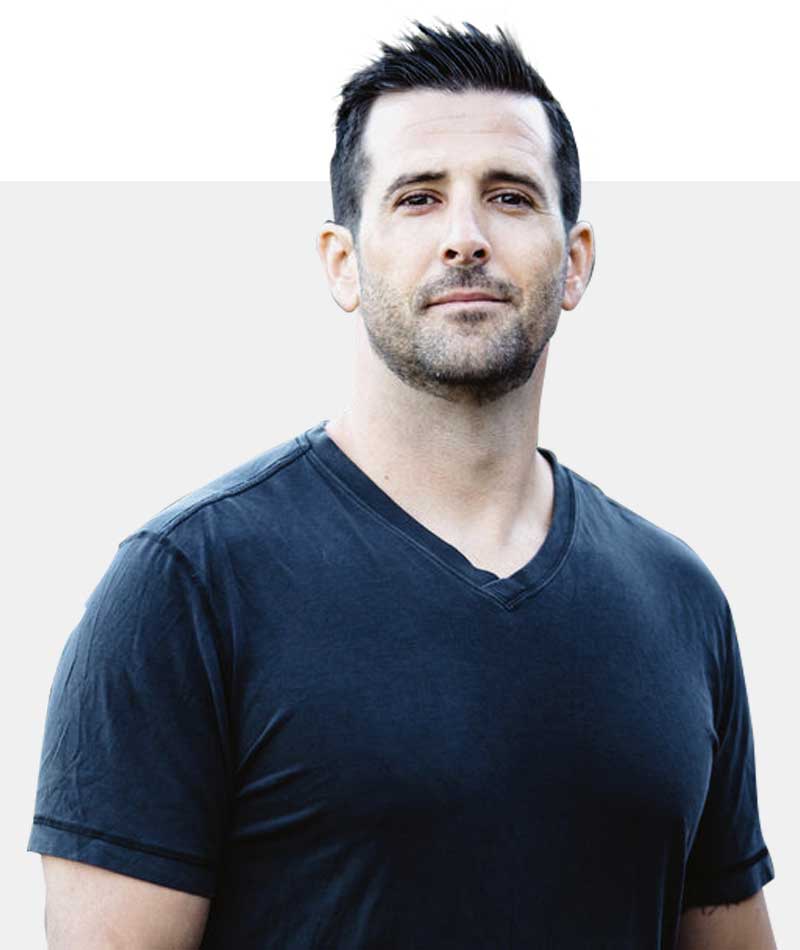 Andrew Gavigan
Andrew is an internationally recognized fitness industry speaker, master trainer and serves as Director of Education for AktivSolutions.  As the owner and founder of MostFit, LLC and AFG Wellness Corporate, he develops and delivers comprehensive fitness and wellness initiatives for health facilities and workplace wellness programs. Andrew is SCW Faculty and  created the SCW Small Group Training Certification.  He is a NASM and NFPT Certified Personal Trainer whose passion centers around user engagement and human behavior.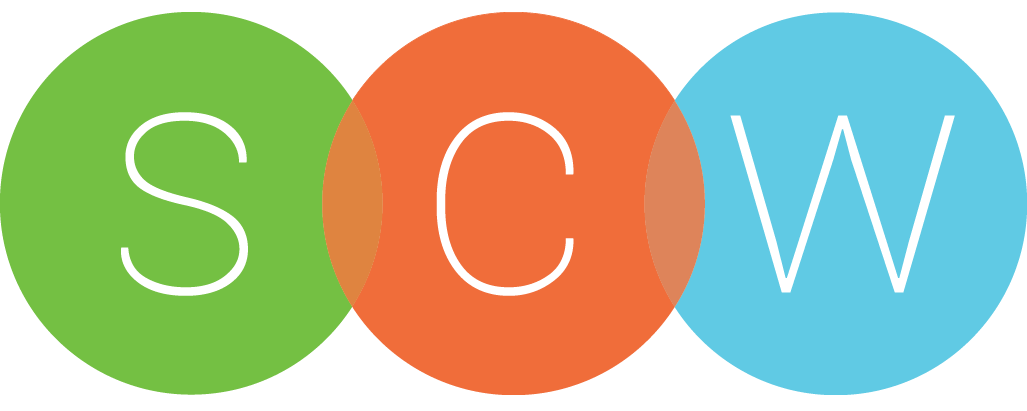 ---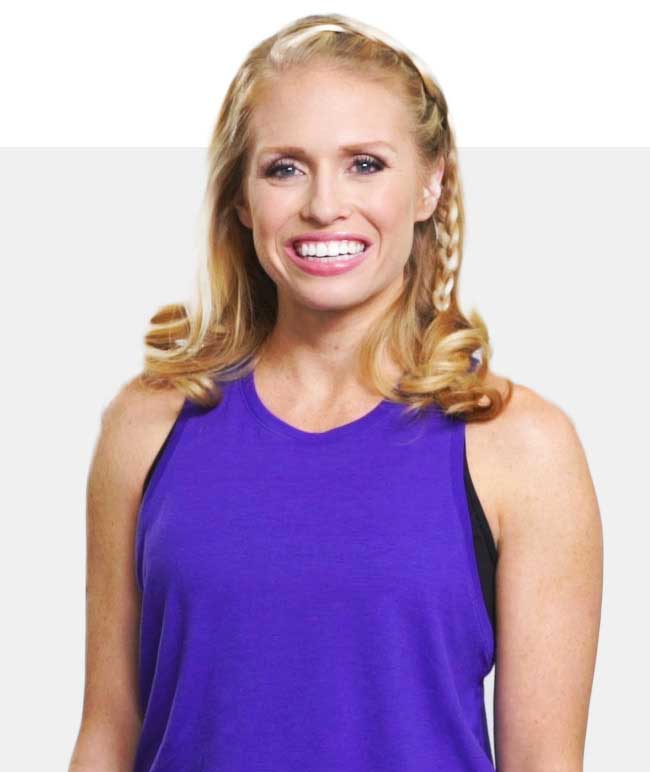 Lauren George
During Lauren's 11+ years in the fitness industry, she has managed the group fitness programs at The Baylor Tom Landry Fitness Center, Florida State University, and ToddPilates Fitness in Austin. In 2015, she created PulsePointe barre (now part of the Barre Above® program). Lauren is the co-creator of the enhanced Barre Above® program, a Balletone® Master Trainer, serves as adjunct faculty at Clemson University, and is the owner of Clemson Fitness Company, in Clemson, SC.

---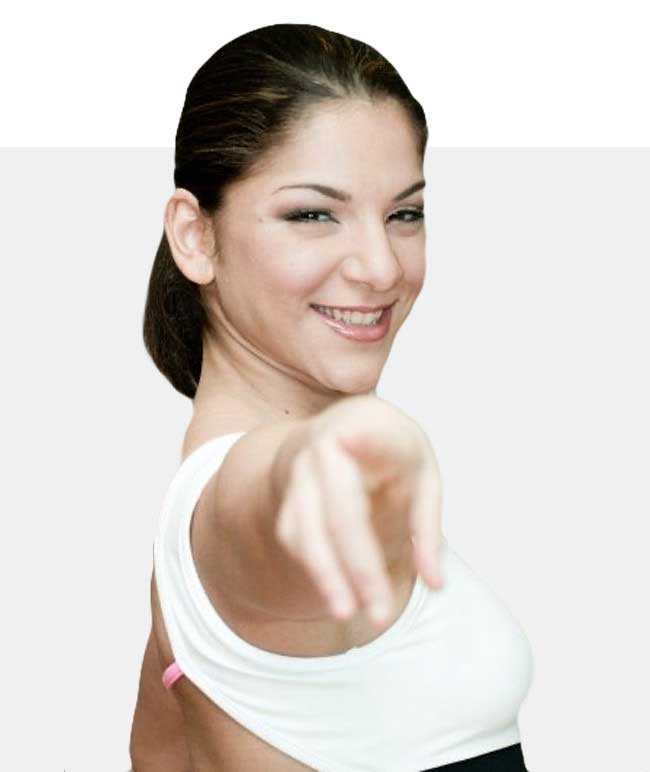 Suaad Ghadban
Suaad Ghadban is a leading fitness and health expert. She is well-known for her personal and unique approach to fitness that draws its inspiration from her extensive background in dance, gymnastics and circus training. Suaad is a former World Dance and Sports Aerobic Champion, and she holds a College degree in Sports and Leisure and a B.A. & Sc. in Therapeutic recreation. With 15 years of teaching experience and 22 years of training under her belt, Suaad has created a very fun, effective ballet inspired booty program called Hot Booty Ballet. You can catch her regularly as a fitness expert on Global Montreal News where she dishes out the latest fitness trends.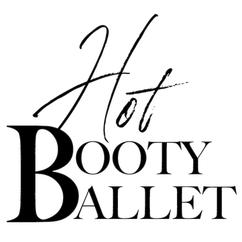 ---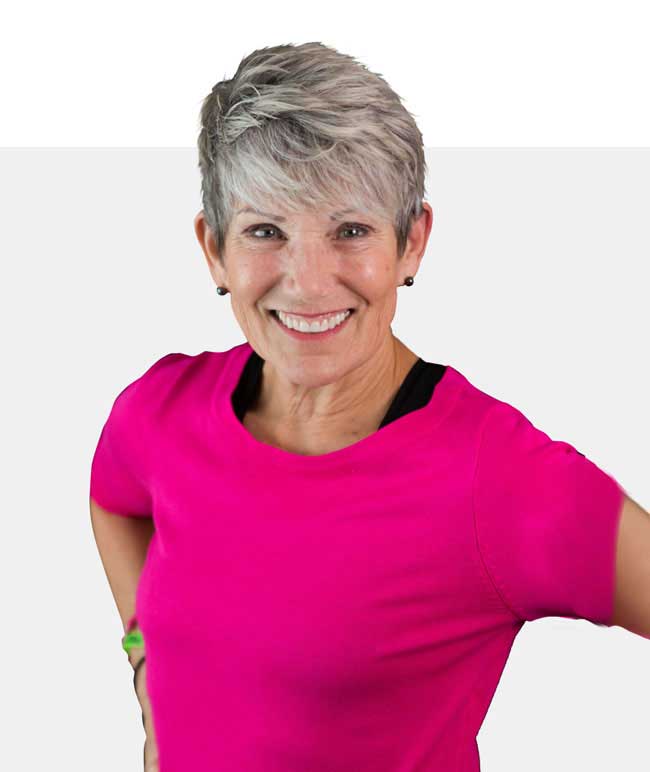 Ann Gilbert
Ann Gilbert is an owner and operator of two Shapes Fitness for Women franchises in the Tampa Bay area. Ann oversees the operations of over 50 Group Fitness professionals and 25 certified Personal Trainers, and coordinates fee-based group personal training programs. Ann is a faculty member of The Shapes Fitness Academy, leading Educational workshops for the Franchise chain nationwide. Ann teaches the popular Launch Program, designed to mentor new trainers into the growing business of Personal Training. Ann was awarded ACE / IHRSA Personal Trainer of the Year and has been a popular speaker at Club Industry, SCW MANIA, IAFC and IHRSA Conventions for decades.  Ann has written for Fitness magazines, Club Success, Club Solutions, and AKWA, and has been viewed as Tampa's Fitness Expert, on Fox 13's, Good Day Tampa Bay, bi weekly for the past 5 years. Ann acts as an educational expert for SCW Fitness Education by teaching the following Certifications: Active Aging, The Fundamentals of Aquatic Fitness, The Fundamentals of Group Fitness, and WATERinMOTION®.
---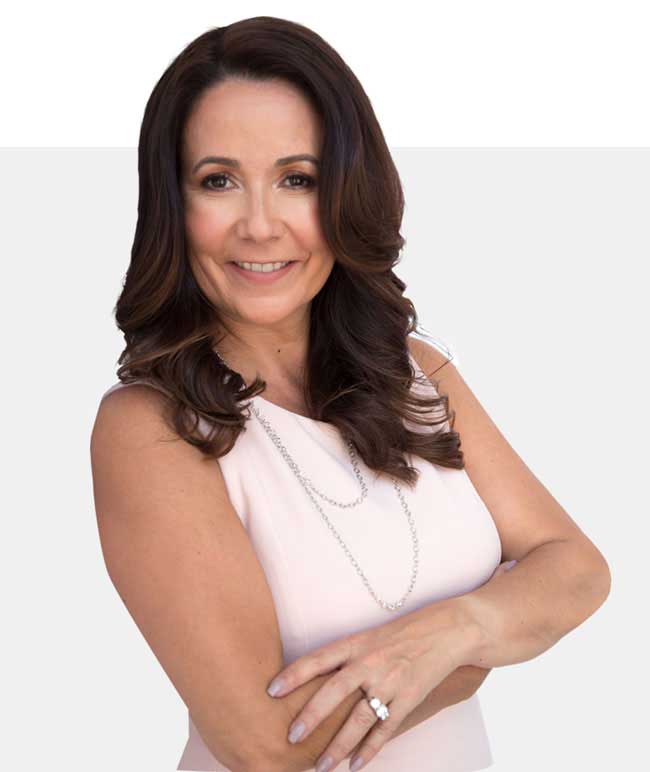 Marisa Hoff
Marisa Hoff has successfully managed Stevenson Fitness since its inception in 2010.  She has worked to build a membership base of nearly 2000 members with high retention rates and customer satisfaction scores.   Hoff has ensured that the club has been profitable since Day 1 and the club continues to thrive under her leadership. She has shared strategies for fitness business success at various conferences throughout the country.
---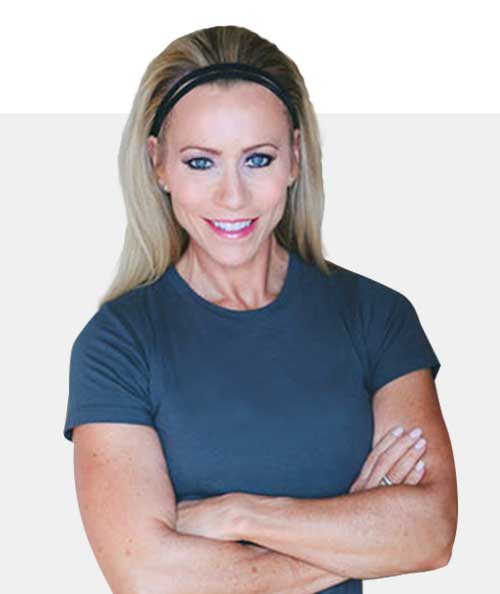 Jenn Hogg
Jenn Hogg is a driving force in the Fitness Community. This 5-time US National Aerobic Gymnastics Champion knows there is no easy button but strives to help everyone be their own hero and fearlessly live the life of their dreams. As Associate Director of Group Exercise for East Bank Club & Master Trainer for CORE Health & Fitness – representing brands such as Schwinn Indoor Cycling, StairMaster HIIT, Nautilus Strength, Star Trac Cardio & Throwdown – her mission is to level up programming and mentor instructors around the world.  She co-founded H.E.R.O. Fitness in Chicago with her husband to Help Everyone Reach Optimal Fitness by defining fitness on their own terms.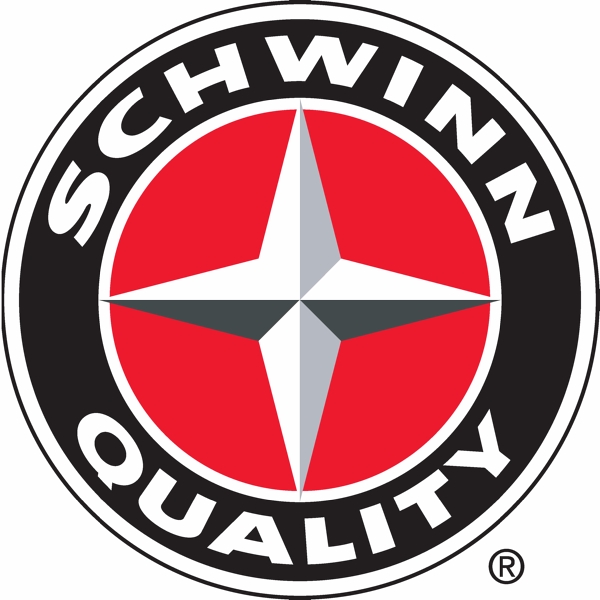 ---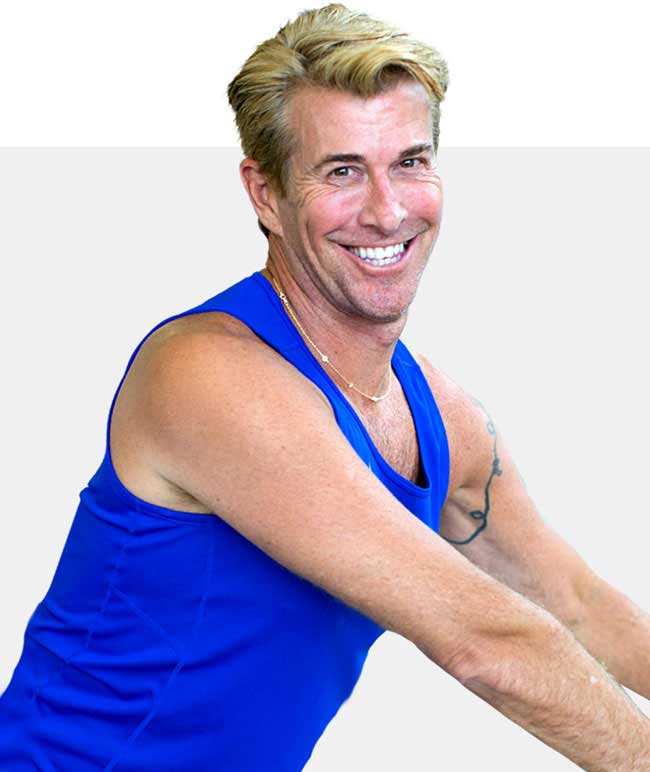 Jeff Howard
Jeff Howard is a world-renowned fitness presenter and the Promotional Director of Fitness for Baptist Health and Milestone Wellness Center.  As a celebrity trainer, he was a pioneer instructor at the Golden Door Spa, starred in numerous fitness videos, educated fitness professionals at conventions worldwide for more than a decade, and has appeared on several national TV shows. As a Group Fitness Director, Jeff has managed award-winning fitness programs from Equinox in Chicago to Virgin Active in South Africa. He is currently a member of SCW Fitness Education Faculty, as well as the health and fitness columnist for The Voice Tribune. Jeff can be seen every Monday on Great Day Live in his segment "Motivational Monday" giving fitness tips and advice.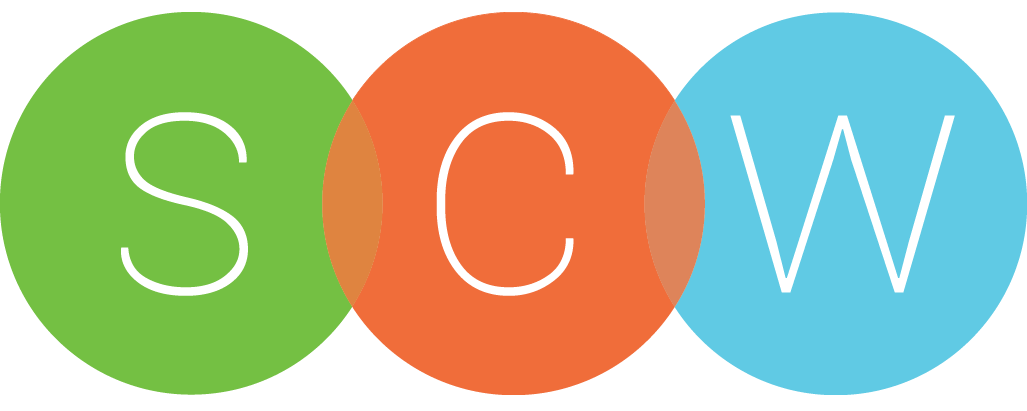 ---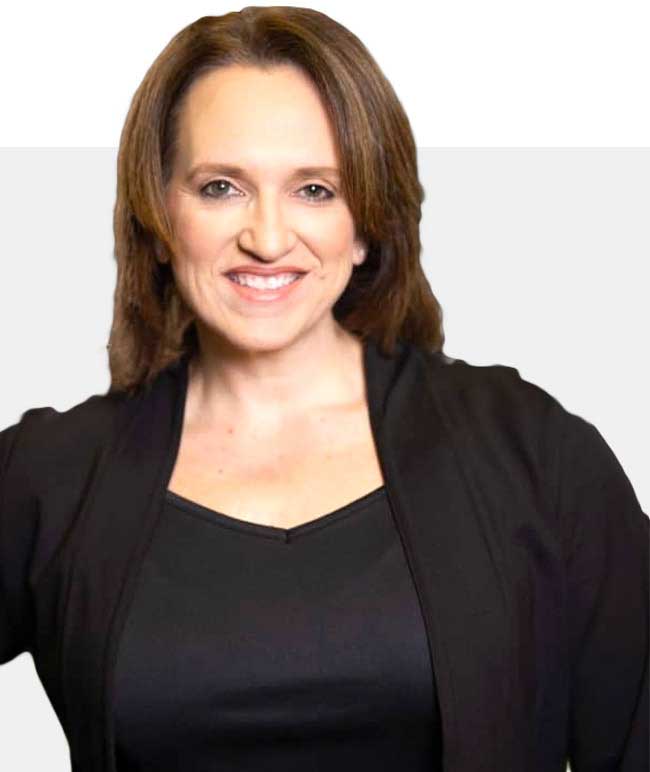 Erin Kelly
With more than thirty years in the fitness industry Erin Kelly's career began as a fitness trainer and quickly progressed to group exercise instructor, personal trainer, group exercise director, general manager, VP, COO, & CEO with companies such as Brick Bodies, Star Trac, Schwinn and Les Mills. Quite a ride that has led to extensive experience in corporate B2B sales, developing and managing high performing teams, executive leadership, consulting with top 100 fitness brands and generally an understanding of what it takes to run successful health & fitness facilities.
---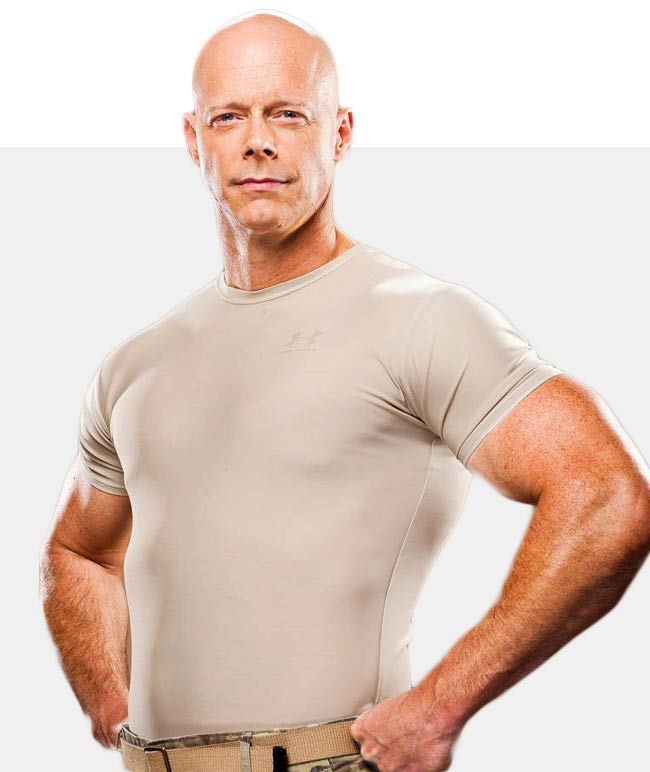 SGT Ken®
SGT Ken® is an award-winning international speaker, six-time Army Soldier of the Year, Master Fitness and Resilience Trainer, Counterintelligence Agent and highly decorated combat veteran. SGT Ken® is the recipient of the "Best New Presenter of the Year" award, the "Male Presenter of the Year" award, has been featured numerous times on ABC, CBS, NBC, Fox news and serves as a host for the Fit for Duty show on the Pentagon Channel. SGT Ken®'s mission is to provide safe and effective fitness and resilience training to help people turn stress into strength and obstacles into opportunities.

---
Sara Kooperman, JD
Sara, the CEO of SCW Fitness Education and WATERinMOTION®, is a visionary leader who has transformed the fitness education community.  A successful business owner and advisor, she is a keynote speaker, published author, podcast presenter and sought-after industry trailblazer. Sara has a unique ability to share her passion and devotion towards fitness education through her humor, enthusiasm and her effervescent no-nonsense personality. She serves on the Gold's Gym Think Tank, is on the Women in Fitness Association Board of Directors and is a proud inductee into the National Fitness Hall of Fame. Sara has left an indelible mark on the fitness industry as a whole.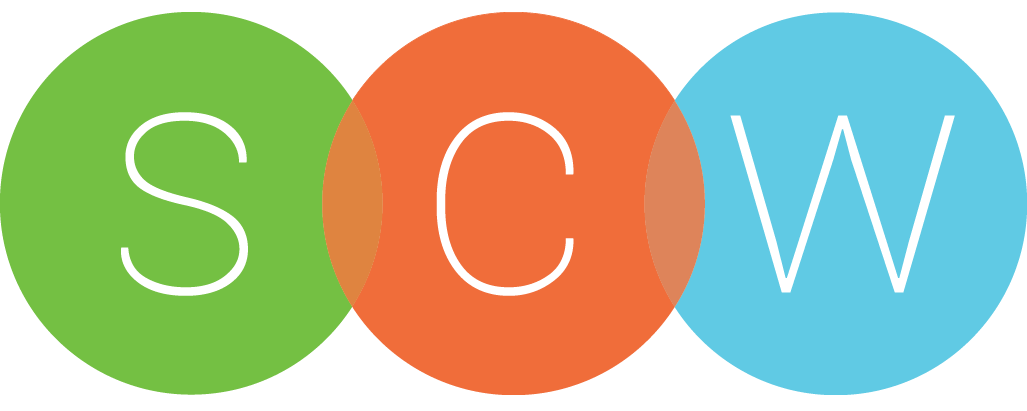 ---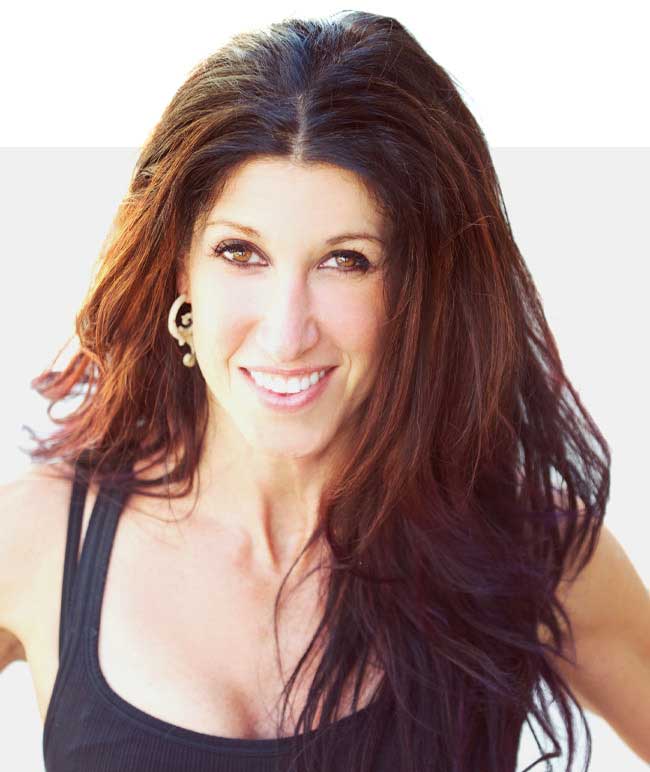 Stacey Lei Krauss
Stacey Lei Krauss (SLK) is the creator of CARDIOYOGA®.  An industry veteran and visionary, she pioneered the Foot Fitness category and considers Moving Meditation to be the next dimension of fitness. A student of Shamanism, Transformative Arts, and a Reiki practitioner, SLK explores deep layers of self- awareness through empowering postural feedback. She earned her 500RYT in Mysore, India, but identifies as a "fitness-chick"; having represented prominent brands as a Master Trainer and Program Developer: Schwinn, BOSU, Peak Pilates, Nike, Vibram FiveFingers and VIVOBarefoot.

---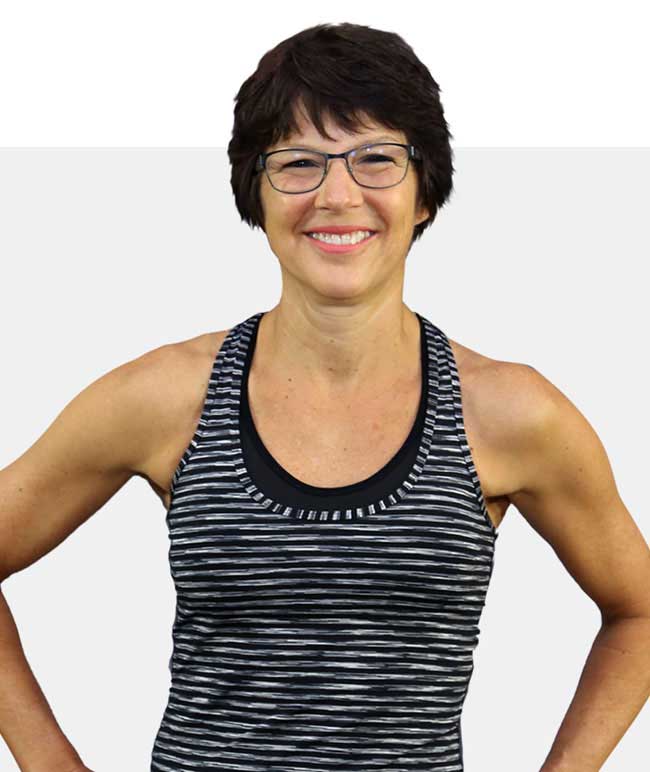 Cheri Kulp
Cheri Kulp has been a certified instructor for over 30 years. She holds a degree In special education and has previously taught for 18 years as a teacher. Her areas of expertise include being a presenter at SCW for 4 years, WATERinMOTION® champion, presenter, personal trainer, ARC lifeguard, swim instructor and Les Mills instructor. She has appeared in over 25 videos.
---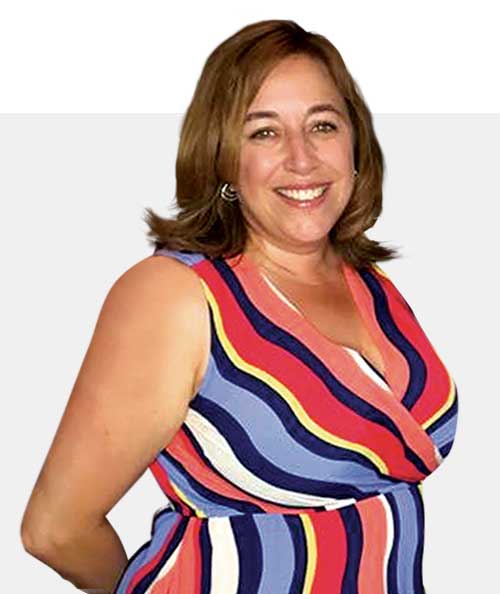 Nathalie Lacombe, MS
Nathalie Lacombe is the former VP of CanFitPro, Fitness Industry Council Board Member and Leadership Coach. She is the consummate mover, shaker and joie de vivre giver! Blending 25 years of international experience with degrees in psychology and exercise science, Nathalie passionately shares her inspirational insights. She uses her uniquely vibrant leadership style to make profound and lasting change with her team, clients and participants.
---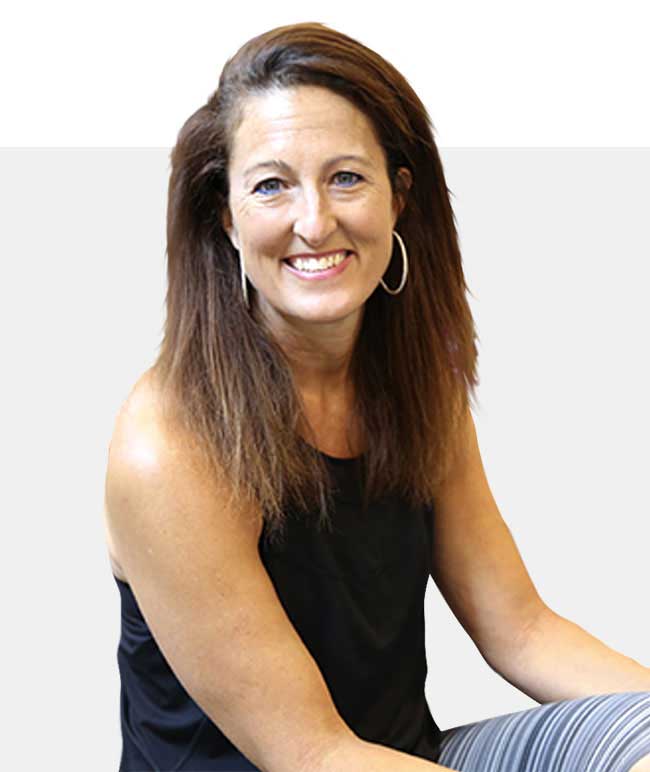 Melissa Layne, MEd
Melissa is a Kinesiology Department faculty member at the University of North Georgia. She has 30 years of experience in the fitness industry and a master's degree in Exercise Physiology. She taught elementary PE and coordinated fitness programs for Royal Caribbean, Home Depot and orthopedic surgeons. Melissa is the author of WATER EXERCISE (Human Kinetics 2015), a member of the educational faculty and a DVD presenter for SCW. She is a master at organizing complicated material into easily understood pieces.
---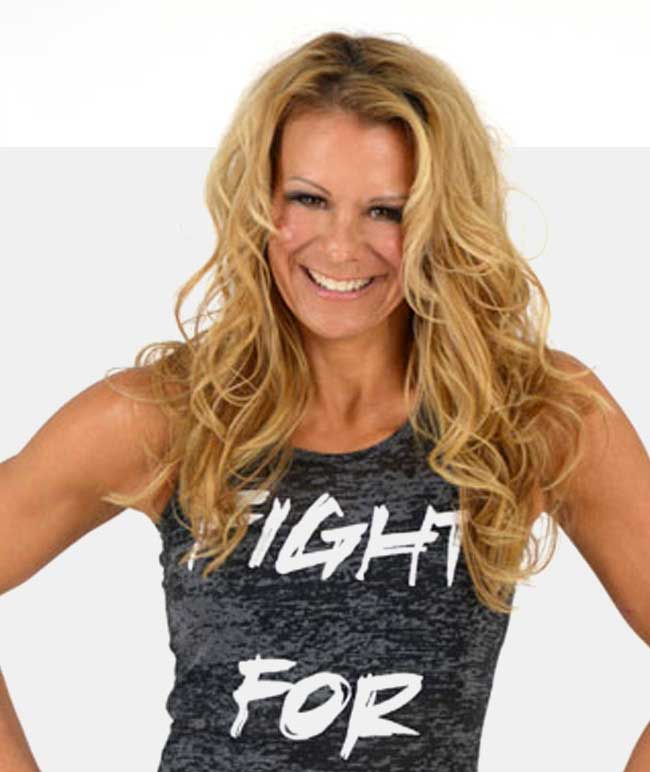 Elizabeth Lenart
Elizabeth is a Master Trainer for and the Program Director of Balletone, is a Senior National Master Trainer for BOSU and Hedstrom Fitness, and a Master Trainer for Barre Above and Tabata Bootcamp. She possesses an M.Ed in Educational Psychology and multiple certifications. With over 20 years in fitness, she has directed in commercial, non-profit and collegiate arenas.  She is the owner of Studio E Fitness and is regularly on Mass Appeal on WWLP as a fitness expert.

---
Connie Martin
Connie has a MA. degree in teaching English and Physical Education for 32 years, and is AAFA, AEA, and SCW certified Instructor and Personal Trainer for over 30 years. She's a STAR Water Fitness Performer at Life Time Fitness, and Speedo-Life Time WTRX Trainer. Connie is a Midwest Mania SCW Fitness Idol winner, the first to win for Aqua performance. She continues her passion for creative and inspiring programming for water fitness and yoga.
---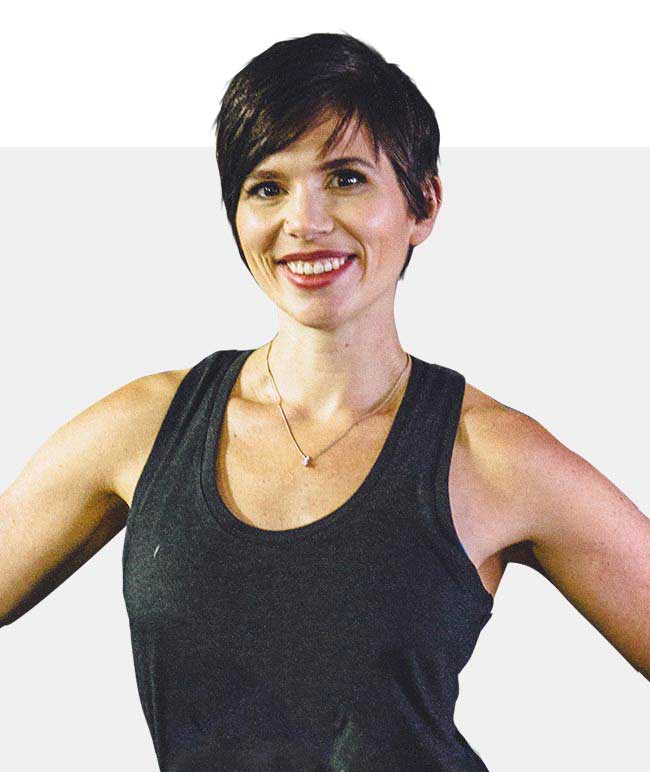 Jessica Maurer
Jessica H. Maurer finds a passion in fitness education, she concentrates her energy in program development and social media. Jessica is the social media and online manager for several top and well-known fitness personalities and brands. She has designed, created, and implemented websites, blogs, and fitness programs for large and private studios, and individuals.
---
Sheldon McBee, MS
Sheldon McBee MS, has a Masters in Degree in Human Nutrition, is an ACE certified Personal Trainer, and has over 18 years of experience in health and fitness. Sheldon is an experienced international presenter, lecturer, business consultant, fitness content developer, and training director. Sheldon is a passionate and dynamic presenter. He has been featured in numerous fitness education and training videos. Sheldon is the Personal Training Director for Universal Athletic Club based in Lancaster, PA.
---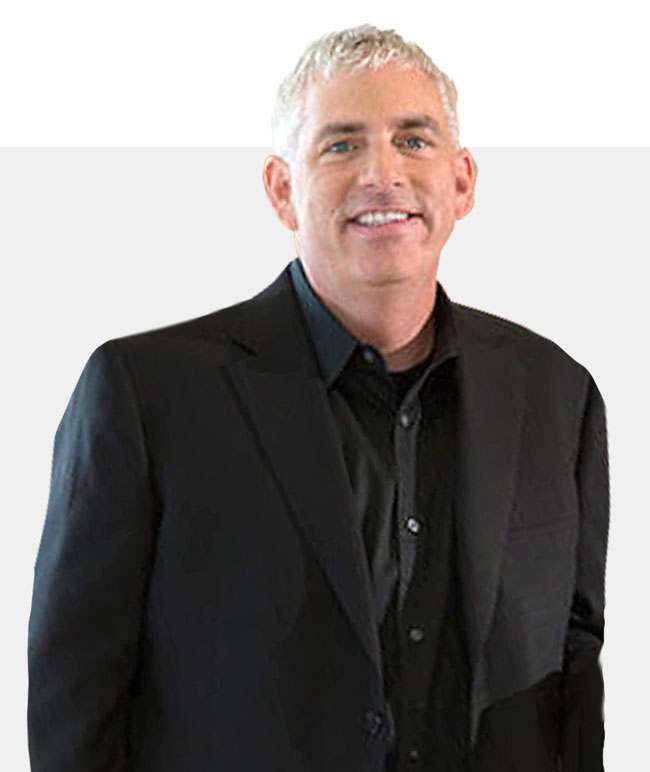 Bill McBride
Bill is a health club industry veteran with over 25 years of experience leading and managing all aspects of commercial health clubs, medical fitness centers, residential, community, multi-tenant and corporate fitness sites. He co-founded Active Wellness, LLC and owns a health club consultancy -BMC3. Bill has served as Chairman of the International Health, Racquet & Sportsclub Association (IHRSA) Board of Directors, President of the Mid-Atlantic Club Management Association (MACMA) and served on the Industry Advisory Board for the American Council of Exercise (ACE).
---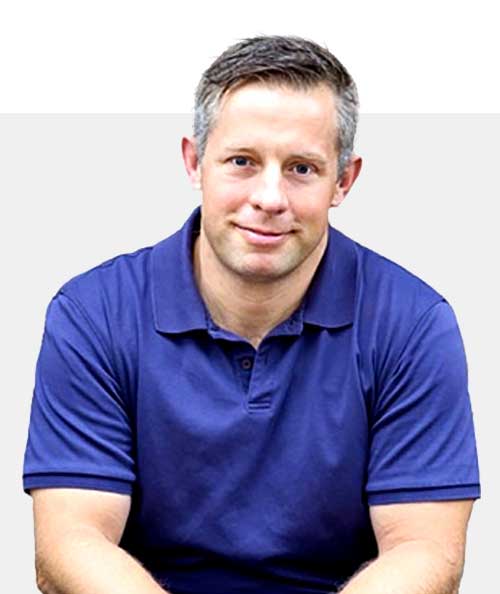 Pete McCall, MS
Pete McCall is the host of the All About Fitness podcast, author of several articles, textbook chapters and the book Smarter Workouts: the Science of Exercise Made Simple. In addition, Pete holds aN MS in exercise science and has been educating fitness professionals since 2002. Currently Pete lives in Carlsbad, CA where he is a consultant for Core Health & Fitness, Terra Core Fitness, 24 Hour Fitness, the American Council on Exercise and a coach for the Coastal Dragons rugby club..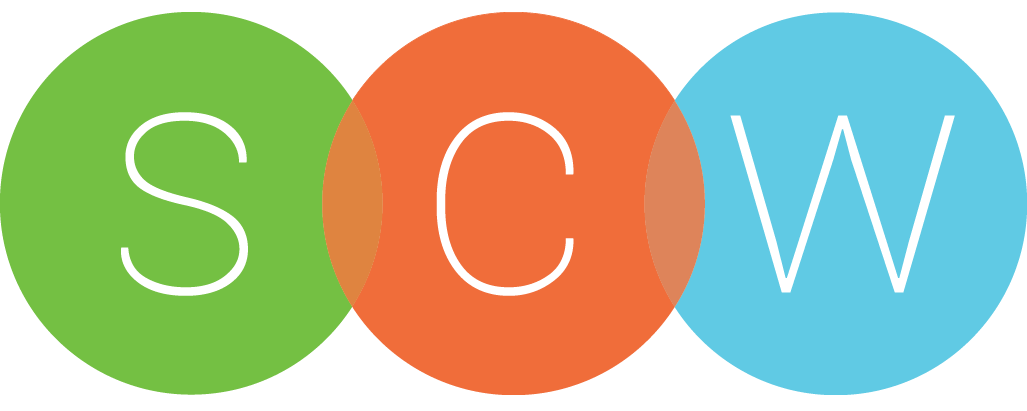 ---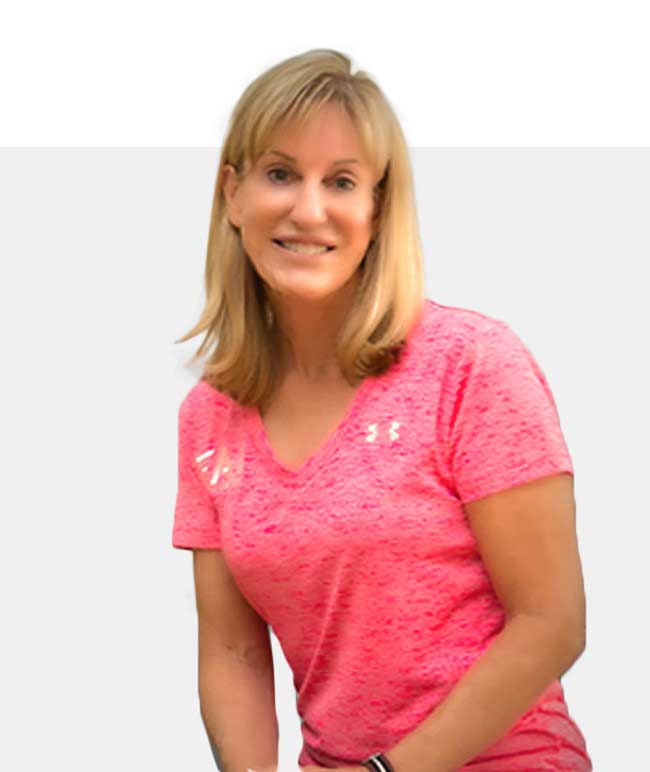 Dianne McCaughey, PhD
Dianne McCaughey, who has a Ph.D. with a concentration in Gerontology, is an international speaker, author and master trainer who has traveled the world emphasizing optimal wellness of the mind and body. Her mission is to educate, inspire and empower people to be the best they can be. She is a master trainer for multiple companies including: The Functional Aging Institute (FAI), The American Council on Exercise (ACE), and The Athletic and Fitness Association of America (AFFA/NASM).
---
Irene McCormick, MS, CSCS
Irene McCormick M.S. is the former Senior Director of Fitness for Orangetheory Fitness. She is an IDEA Fitness Instructor of the Year, a twice-published author for Human Kinetics, an award-winning conference educator and keynote speaker. Irene holds an M.S. in Exercise Physiology from Iowa State University; is SCW Fitness faculty, Lead Conference Educator for WaterRower®, Master Instructor for TRX® and Master Trainer for Savvier Fitness. Irene is the creator of the SCW Foam Roller certification and presents several SCW Fitness certifications. As a RYKA FitPro and Subject Matter Expert for Orangetheory, NASM and ACE, her certifications include ACSM Fitness Leader, NSCA-CSCS, ACE CPT, GFI and LWM; NASM CPT, AFAA Group Ex, TRX & AEA.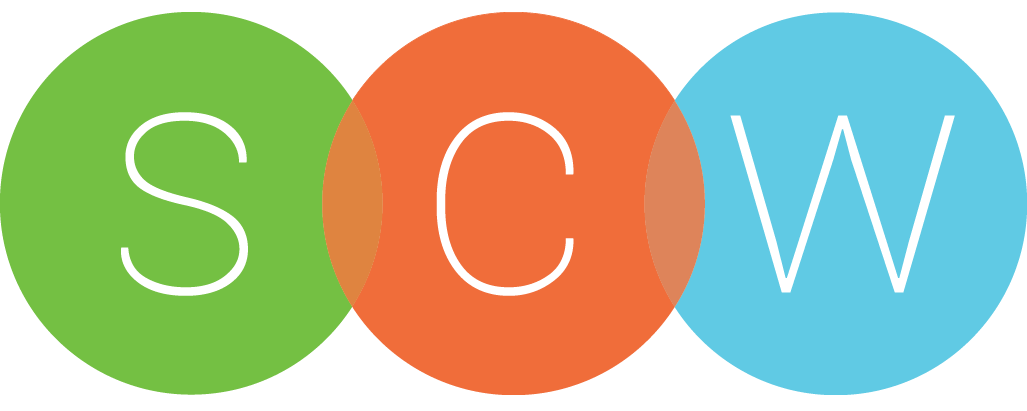 ---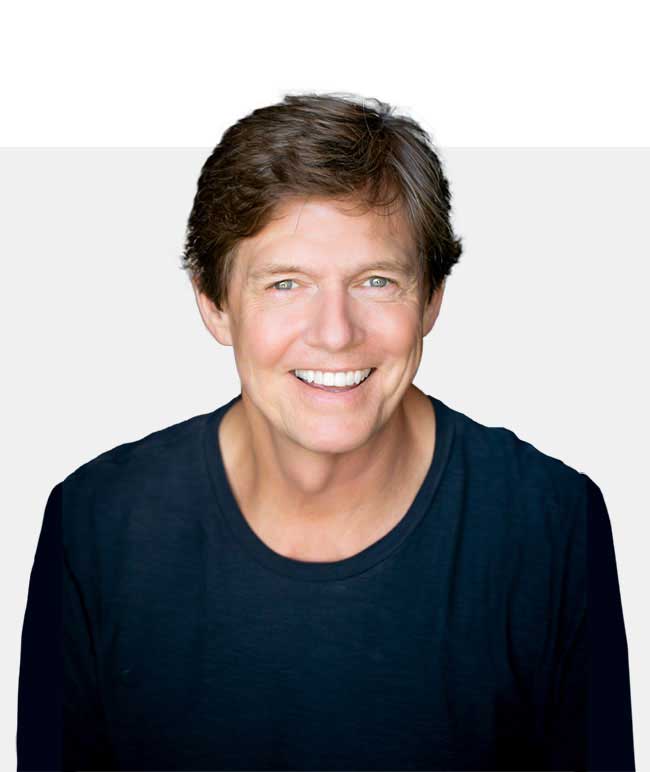 Blair McHaney
Blair McHaney is CEO of MXM, Medallia's partner to the fitness industry. MXM specializes solely on operationalizing member experience management through world class technology, methodology and gym operations experience. Blair is also founder and President of Confluence Fitness Partners, operating gyms in Central Washington since 1983. He is an educator, practitioner, student and subject matter expert on operational member experience management.
---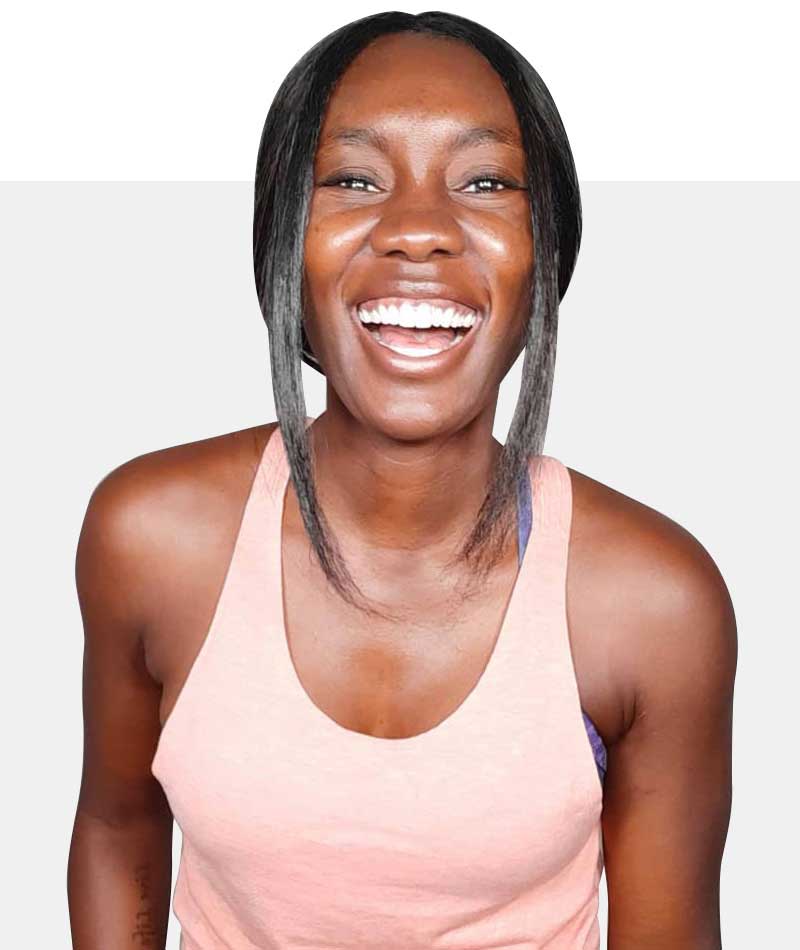 Courtney McWaine, MBA
Courtney McWaine is a Transformational Wellness & Life Transition Speaker, Podcaster & Career Strategist. She is a trauma survivor, turned Queen of Thriving During Major Life Transitions. She has utilized her experience as an Operations Manager in corporate Supply Chain & as an avid Fitness Professional to promote mind evolution & transformation. Courtney was named as one of Oxygen Magazine's Future of Fitness. She was propelled toward her life passion of empowering others to make long-term change following her survival of a near fatal car crash. She overcame her life altering experience with the attitude that anything is possible & now encourages others to live the same!
---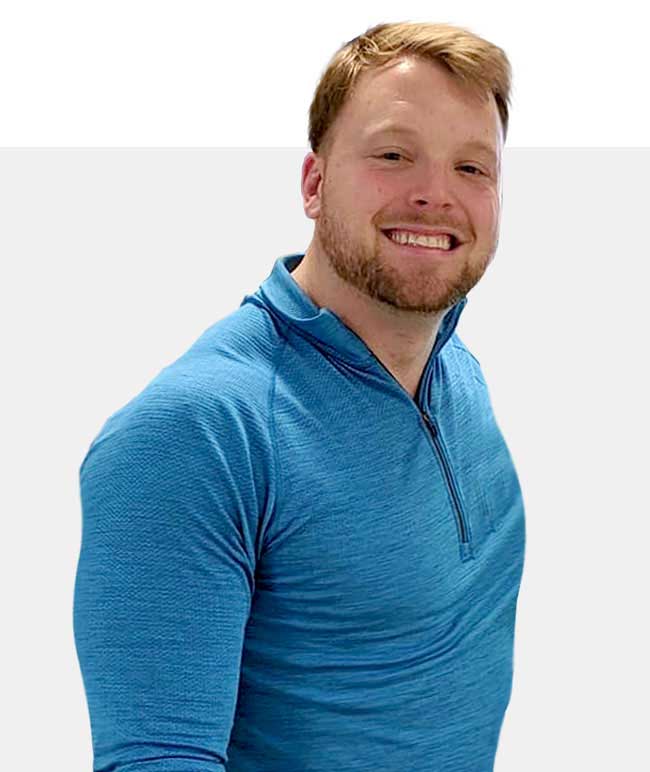 Kevin Mullins, CSCS
Kevin is a Master Instructor and personal trainer based out of Washington D.C. His work has included being named a two-time Men's Health Magazine Next Top Trainer, contributor to major magazines and media outlets, and training over fifteen thousand sessions in ten years. His upcoming book, Day by Day is a part of the Daily Trainer project, an opportunity to redefine education for fitness professionals. He has a B.S. in Kinesiology from the University of Maryland, holds multiple certifications such as Pn1, USAW, and Schwinn Cycle. Learn more at KevinMullinsFitness.com.
---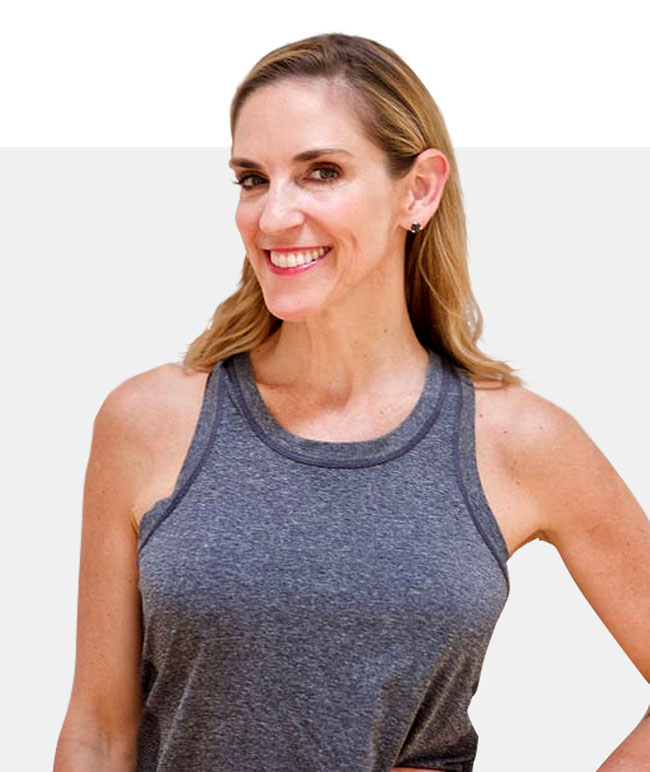 Tricia Murphy Madden
Tricia Murphy Madden is the national education director for Savvier Fitness and the co-creator of Barre Above, one of the largest Barre education programs in the World. A former facility owner in Seattle, WA, she currently leads fitness and management workshops worldwide, and is one of the industry's leading presenters for IDEA, SCW Fitness, CanFitPro, DCAC, IHRSA, Diego Sacco Portugal and other event organizers. Additionally,she is an IDEA Program Director of the Year and SCW Fitness Presenter of the Year award winner.

---
Mindy Mylrea
Mindy is a PFP Trainer of the Year, CanFitPro Specialty Presenter of the Year, Fitness Presenter of the Year,  CanFitPro International Presenter of the Year,  International Fitness Instructor of the Year, a National and World Aerobic Champion, and a five-star presenter. Mindy is an advisory board member for Oxygen Magazine, an international presenter, author, motivational speaker, video personality, and CEC provider for SCW, ACE and AFAA. Mindy is also a Boston MANIA® Presenter of the Year award recipient.

---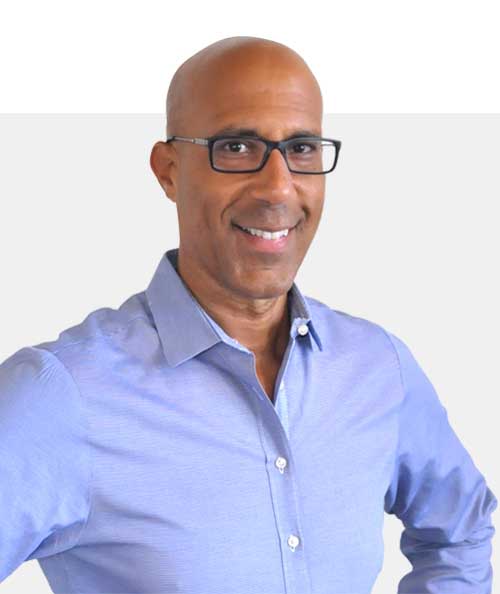 Dr. Evan Osar
Dr. Evan Osar is an internationally recognized speaker, author, and expert on assessment, corrective exercise, and functional movement. Dr. Osar has authored Corrective Exercise Solutions and The Psoas Solution and has developed the industry's most advanced training certifications: Integrative Corrective Exercise Instructor™ and Integrative Movement Specialist™. With his wife, Jenice Mattek, he created the Institute for Integrative Health and Fitness Education™, which provides live and on-line educational resources for the health and fitness professional that specializes in working with the older adult population. 
---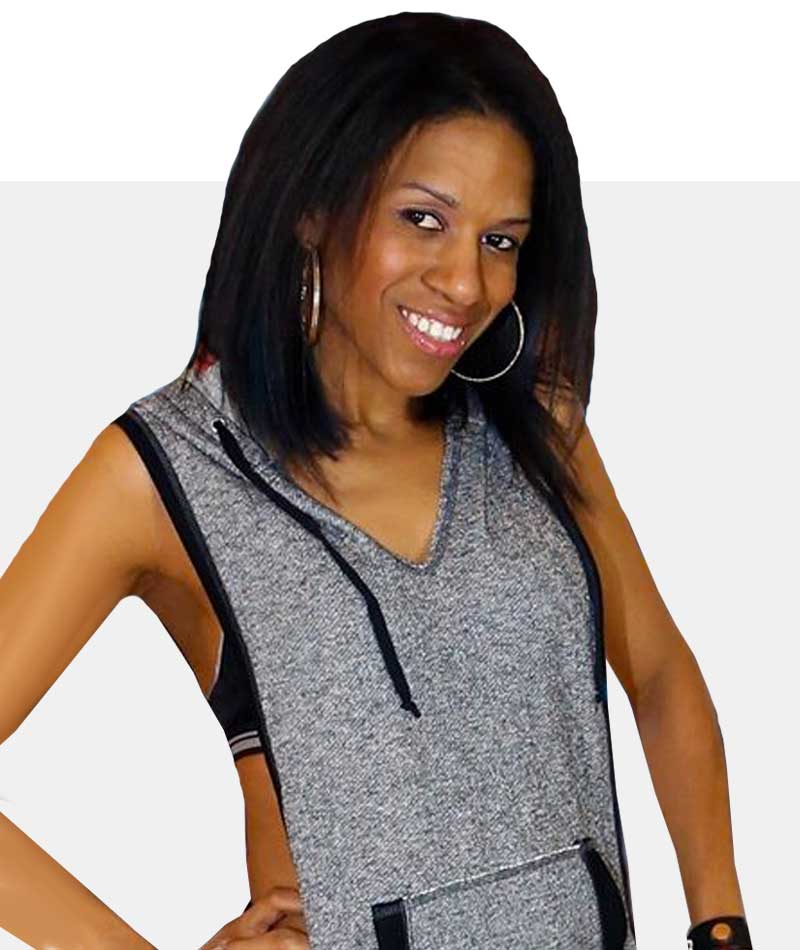 Brook Pias
Brooke Pias is a certified personal trainer and has been teaching group fitness for 17 years. As a music and dance lover, she designed House Party Fitness® for her and others to escape in the music she loves the most. If she is not teaching HPF you can catch her in the classroom as a Spanish Teacher!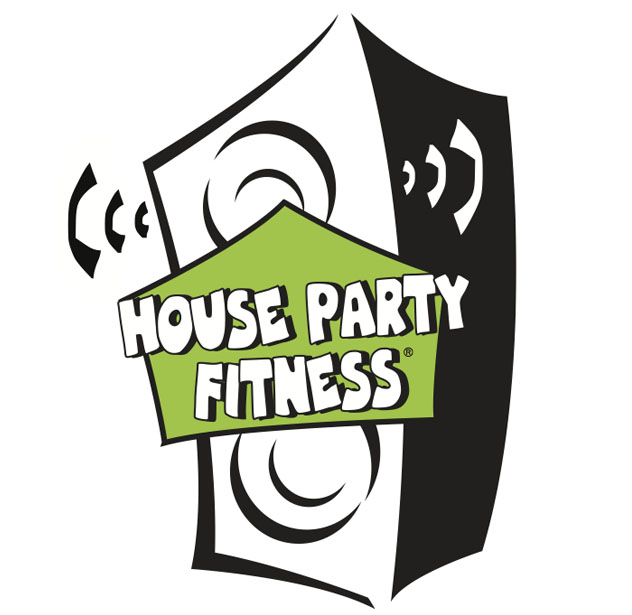 ---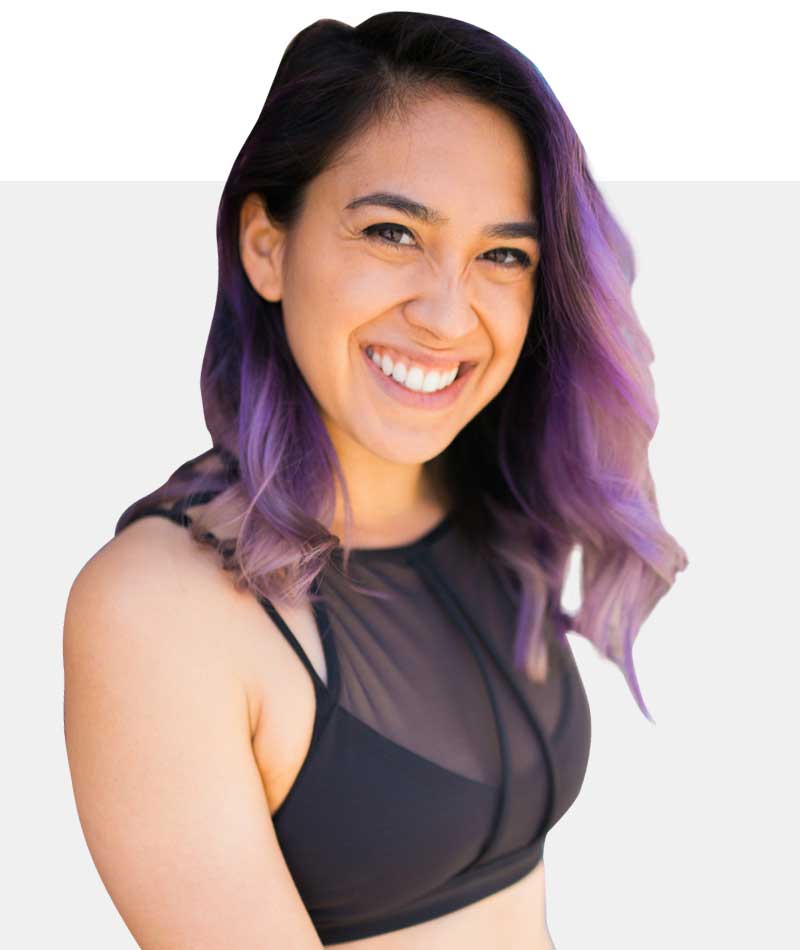 Amira Polack
Amira Polack is CEO & Founder of the Struct Club, structure for music-inspired fitness instructors, and serves on the Board of the Women in Fitness Association. With the Struct Club app, rhythmic classes are easy to choreograph & lead. Previously, Amira served as President & Chairwoman of the Foundation for Student Communication, CEO of Ubomi Beads (South Africa), Head of SAP's Global Youth Campaign, and Customer Success Director at Kespry. Amira coaches indoor cycling. Amira earned her BA from Princeton & MBA from Harvard Business School.
---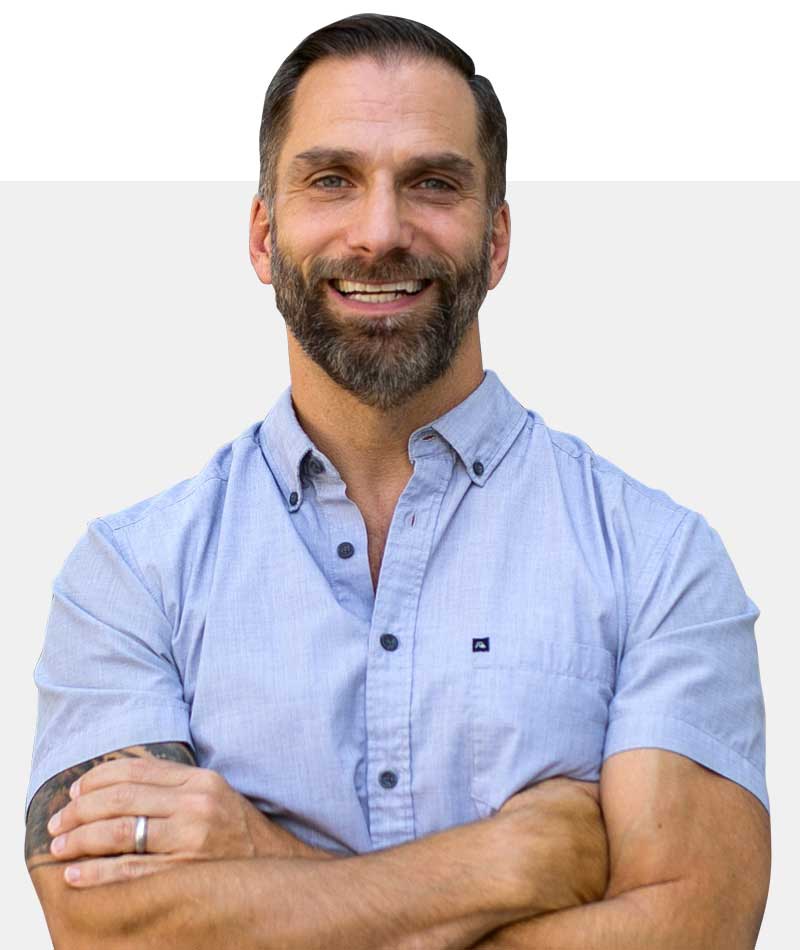 Billy Polson
Billy Polson, is a nationally recognized fitness entrepreneur, presenter, and business consultant. In 2004, looking to build an unparalleled training facility and a community of the Bay Area's leading independent coaches, Billy founded DIAKADI Fitness, awarded San Francisco's 'Top Trainers/Gym' for 13 straight years. Three successful fitness brands later, he launched The Business Movement, a fitness entrepreneur education program, which has assisted hundreds of fitness business owners with developing powerful brands and maximizing their success.
---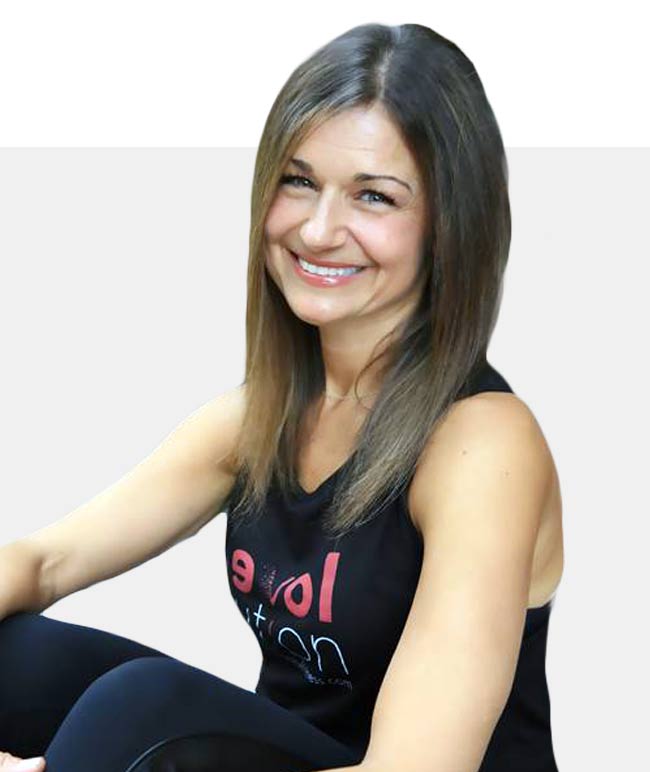 Ally Ponte
Allyson "Ally" Ponte is founder, CEO, master trainer, and program developer for Vibe Fitness Inc®, Vibe Live and VIBE.FOR.ALL.™ She is Co-Founder and Chief Executive Officer of Group Ex Connect.™ A thirty year industry veteran and award winning national fitness presenter, Ally has an extensive fitness background with concentration in dance and choreography. She was 2020 National Fitness Ambassador and 2015 Up and Coming Female Presenter of the Year for SCW Boston Mania.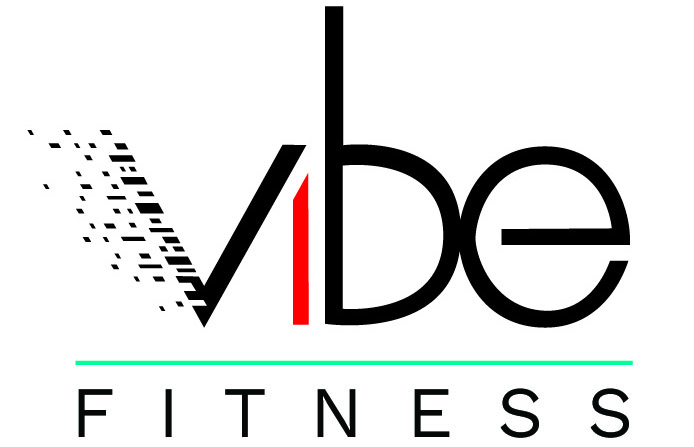 ---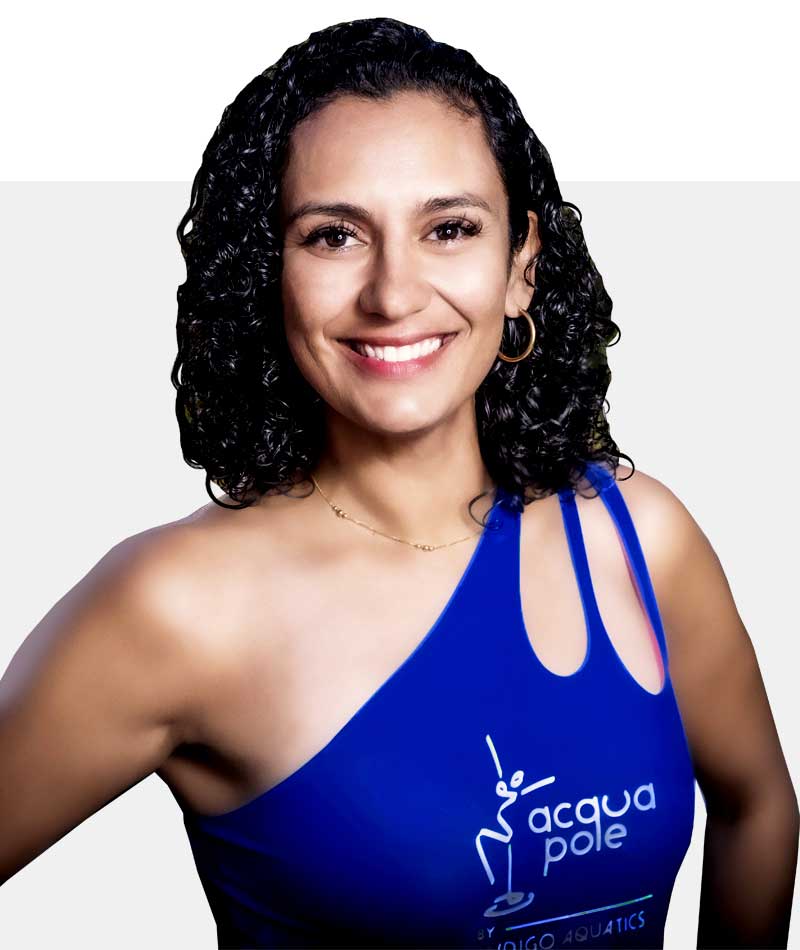 Paula Raphael
Paula Raphael is originally from Louisville, Ky and has lived in the Fort Myers Area for 17 years.  This mother of 3 boys is a Master Trainer for Acquapole® and SAF AQUA Drums Vibes®.  Paula holds certifications with ACE, AEA, RYT and various other licenses in other fitness formats.  Her passion, enthusiasm and experience aid her participants to reach their fitness goals and feel comfortable in and out of the water.

---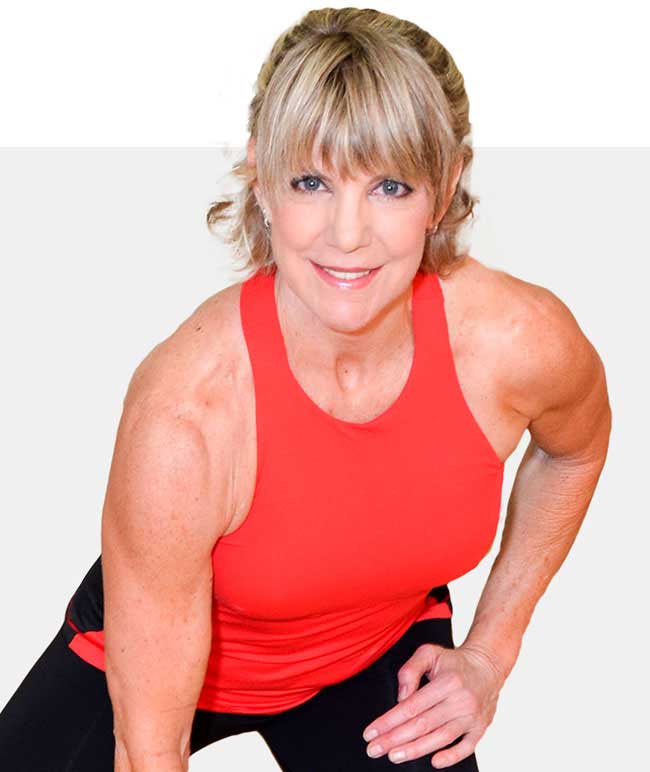 Keli Roberts
Keli Roberts, the owner of Keli's Real Fitness, Inc. is the recipient of the IDEA International Fitness Instructor of the Year award, Best Female Presenter and Lifetime Achievement OBOW Award. Keli was inducted into the esteemed National Fitness Hall of Fame. Additionally, she was also honored as Presenter of the Year as well as Inspiration Award for Empower! Conventions. Keli is an ACSM CEP and holds certifications through ACE as a GFI, HC and CPT. Furthermore, She is a SCW Faculty Member, a BOSU Elite Presenter, Schwinn(R) Senior Master Trainer and Ryka, WIFA and Athleta Ambassadors.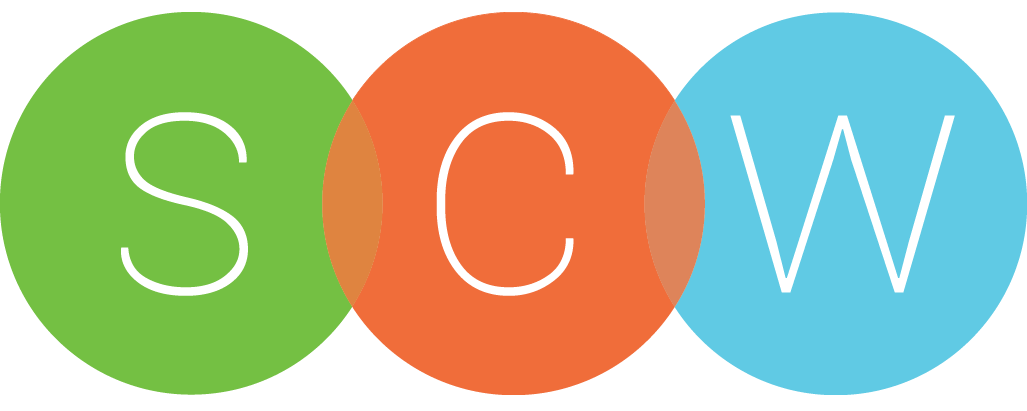 ---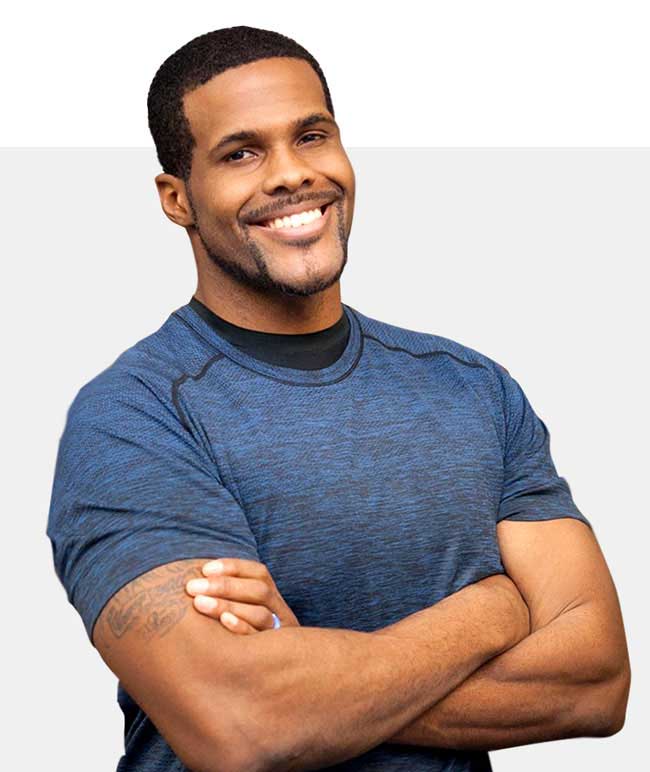 Dane Robinson
Originally a native of Baltimore, MD and a former collegiate football champion at the University at Buffalo and several years in the AFL, Dane's focus is to drive a next level boutique studio experience inside Onelife Fitness Atlanta. Dane is a CPT through the National Academy of Sports Medicine, as well as a lululemon ambassador & a 2x Head Coach of the Year with the Atlanta Steam of the LFL.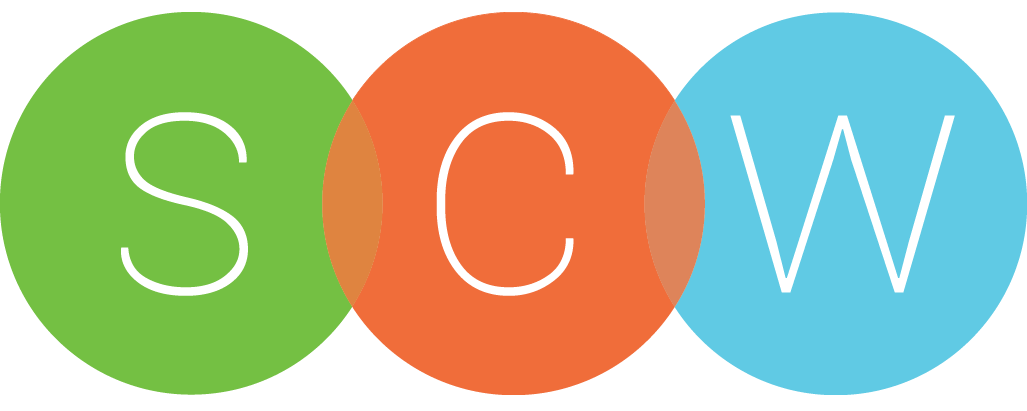 ---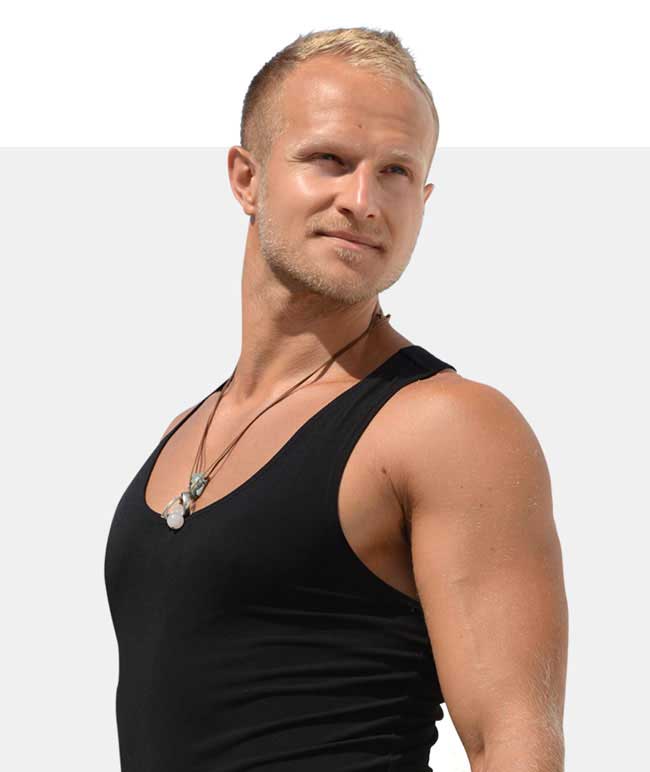 Yury Rockit
Yury exudes fitness versatility as a land and aqua certified group fitness instructor, personal trainer, mindful movement and meditation specialist, certified life coach, and a world-renowned continuing education provider. Yury won an SCW Instructor of the Year Award and has appeared in internationally selling instructor training videos for specialty groups including active aging and the workout series for NBC's "The Biggest Loser." Yury is CEO and owner of Ki Mind Body Studio in Hanoi, Vietnam.
---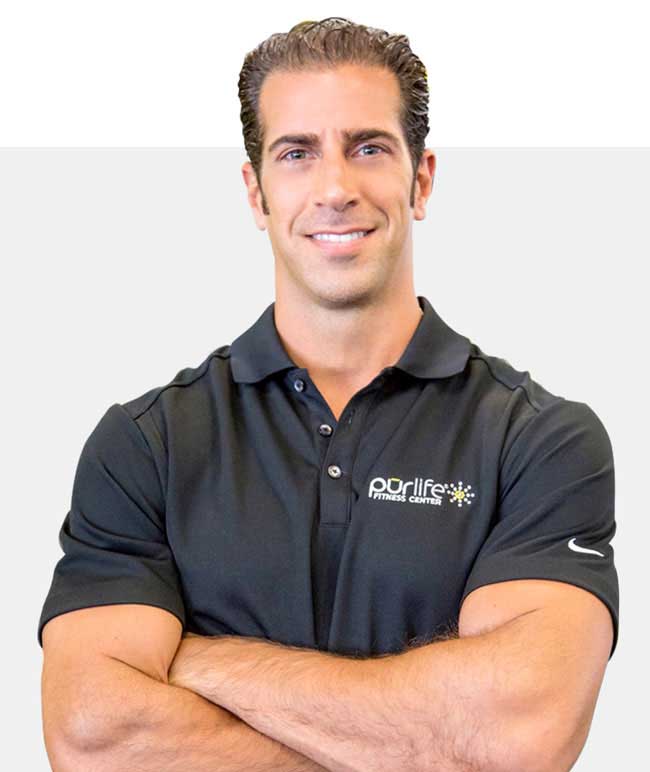 Giovanni Roselli
Giovanni is a PFP Trainer of the Month, an Equinox employee of over 10 years and has worked as a content creator for both Nike and Equinox. Winning the Educational Excellence By A Trainer award, Giovanni was also a nominee for Group Fitness Program Of The Year Creator. A former WWE Superstar, he has also professionally acted alongside some of the world's top actors and presented group fitness programs across the country.
---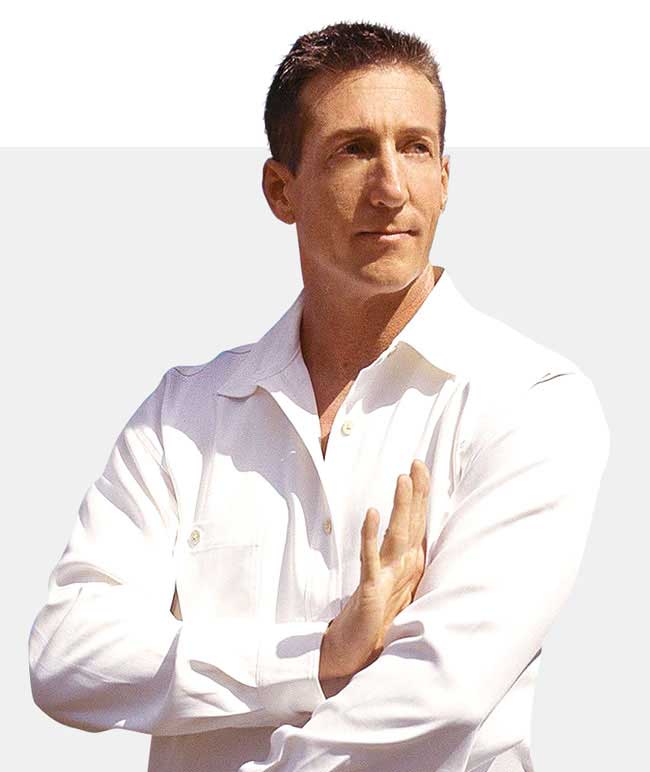 David-Dorian Ross
David-Dorian Ross has introduced more students to Tai Chi than any other teacher in America. He is the founder and CEO of TaijiFit, the creator of the TaijiFit method, and is the #1 best selling author and creator of 150 Tai Chi educational DVDs and television programs. He is also the National Coordinator for the VA's Tai Chi for Veterans program.

---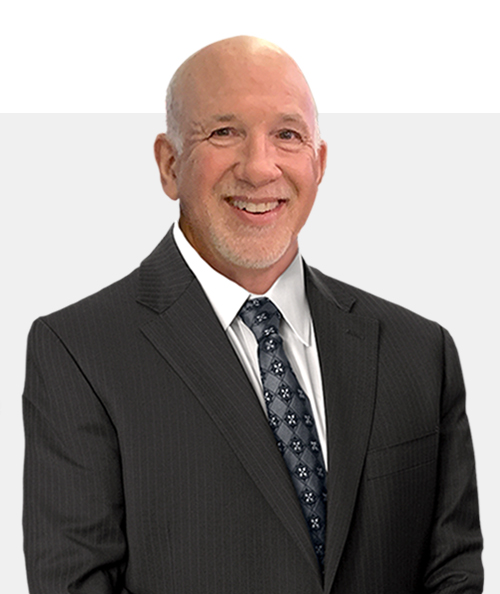 Alan Roth, ESQ
Mr. Roth has more than 30 years of experience in the private equity sphere, specializing in Small Business Investment Company (SBIC) licensing, investment and compliance, fund formation, and corporate acquisitions. He regularly represents private equity sponsors in the pre-licensing and post-licensing stages of the SBIC licensing process. He is continually top ranked by Chambers USA in Corporate/M&A: Private Equity.
---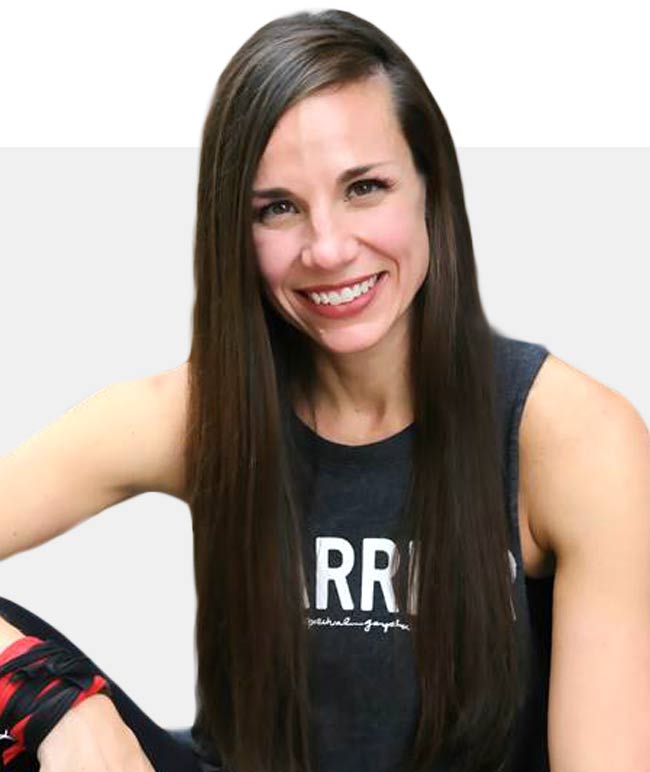 Kelly Schur
Kelly Schur is COO, master trainer, and program developer for Vibe Fitness Inc®, co-creator of Vibe Live and VIBE.FOR.ALL™ She is Co-Founder and Chief Operations Officer of Group Ex Connect.™ With an extensive dance background spanning over twenty years, Kelly is a choreographer and award winning national fitness presenter with training in multiple dance genres. She was 2020 National Fitness Ambassador and 2015 Up and Coming Female Presenter of the Year for SCW Boston Mania.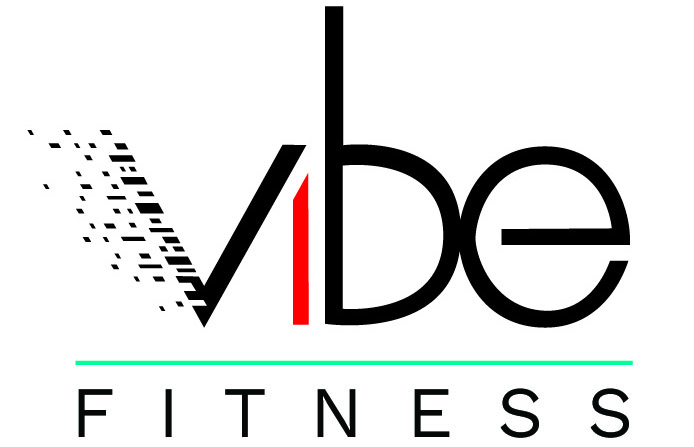 ---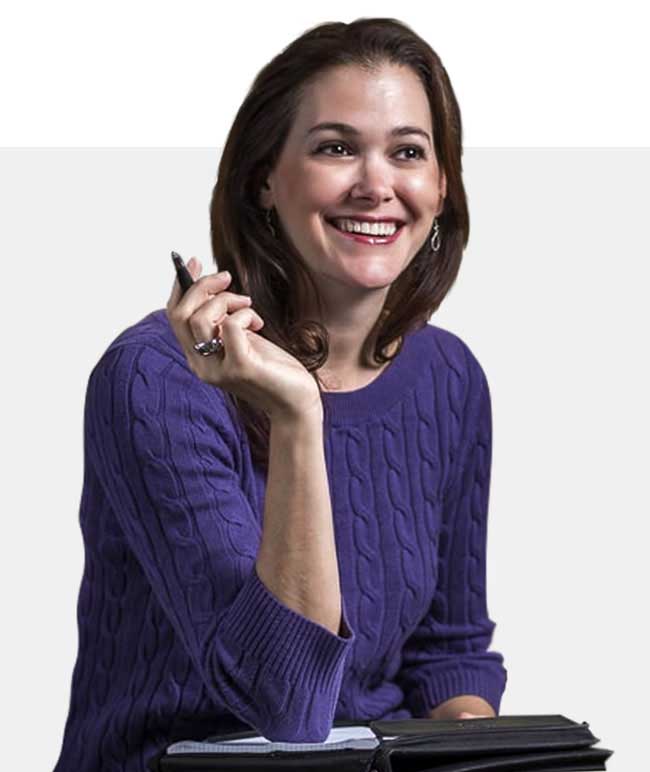 Dr. Candice Seti, Psy.D.
Dr. Candice Seti, aka "The Weight Loss Therapist" is a Licensed Clinical Psychologist, Certified Personal Trainer, Certified Nutrition Coach, Certified Weight Management Specialist, and Certified Expert Life Coach. This very unique combination of education and training provides the backbone for Dr. Seti's unique approach to weight loss and weight management. Dr. Seti is able to go beyond a simple diet and exercise plan and address the psychology behind weight loss and weight gain.
---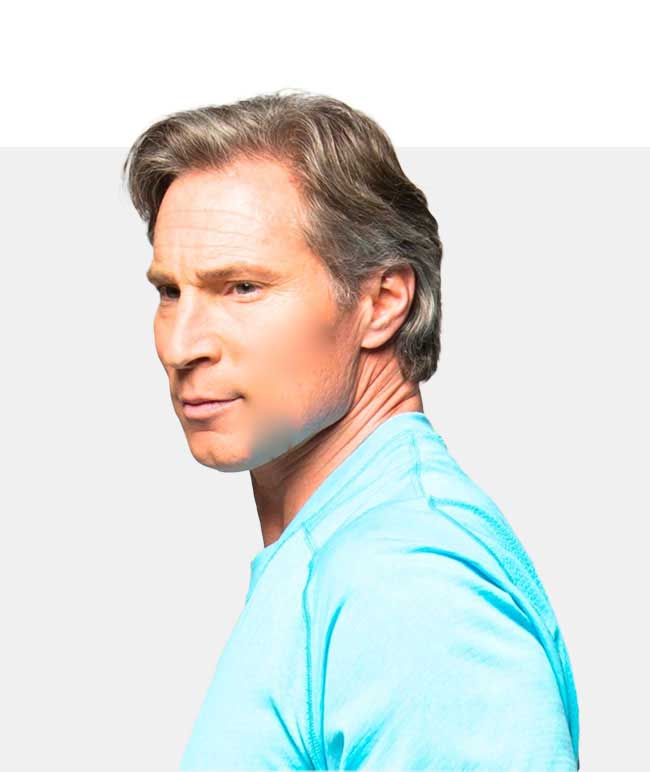 Robert Sherman
Robert Sherman has been named one of the top 100 fitness trainers in America by Men's Journal and Allure Magazine, selected by the Washington Post as a best fitness instructor in the Washington D.C. area, and recognized as a top local "Power Trainer" by Capitol File Magazine, Robert inspires; his compassion and knowledge lead to success.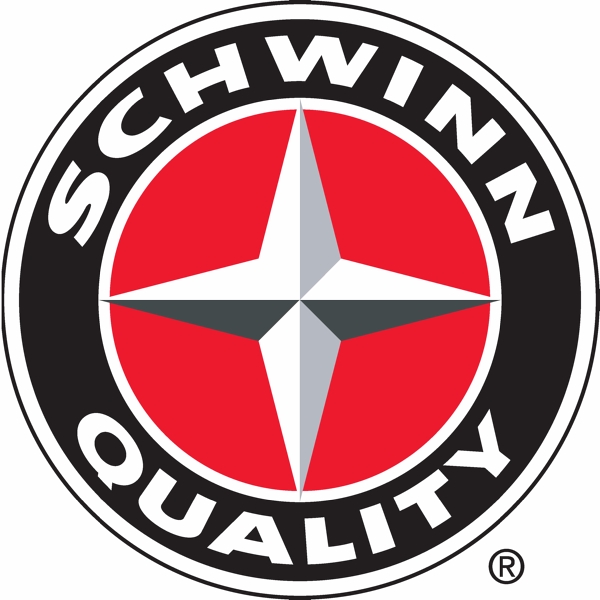 ---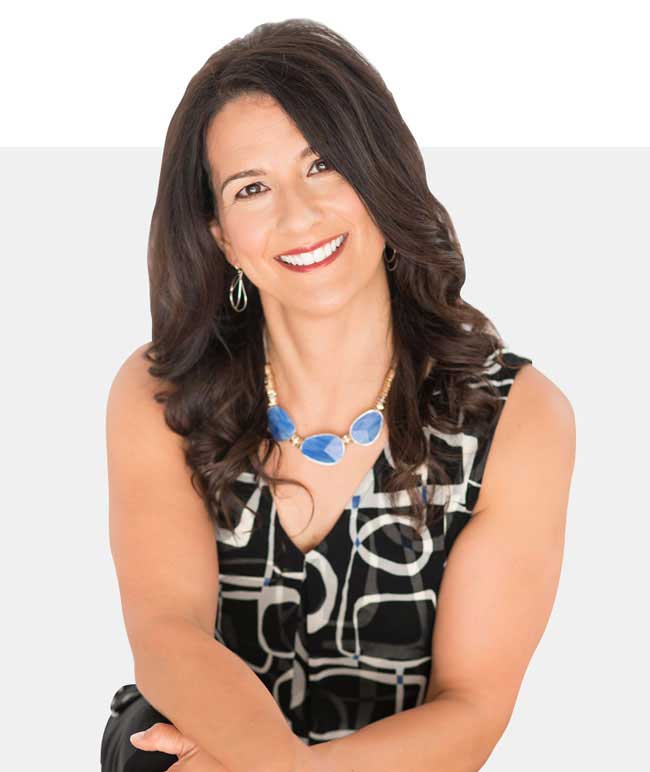 Tricia Silverman, RD, LDN, MBA
Tricia is a registered dietitian, SCW MANIA® Boston Idol Winner, and a SCW Florida Mania® Presenter of the Year. As an SCW Faculty Member, she created and leads the SCW Nutrition for Active Aging Certification. She specializes in employee/group presentations. She's a Wellcoaches-certified wellness coach, an AFAA-certified group fitness instructor, an ACE-certified personal trainer, and is Barre-certified by SCW and Barre Above™. Tricia has an MBA and is a lecturer at Northeastern University.
---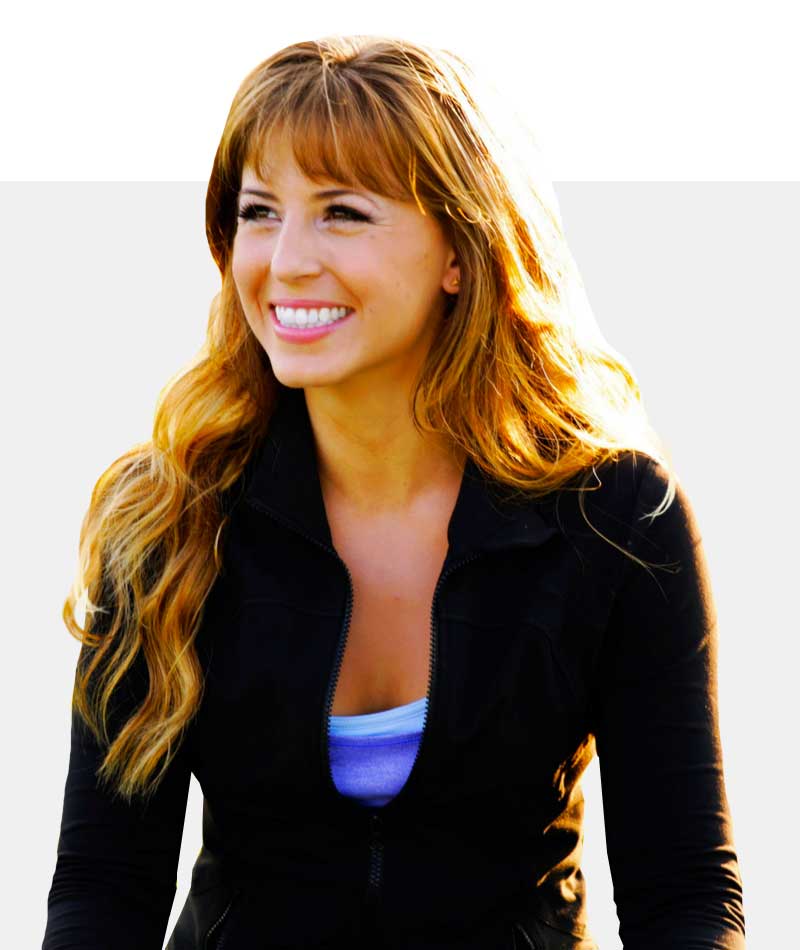 Emily Sopo, MS
Emily Sopo is a Myzone Master Trainer and Senior Account Manager, where she helps club operators to successfully integrate Myzone's wearable technology into their fitness business. Emily has experience as a group fitness instructor, personal trainer, online fitness coach, fitness manager, and master trainer. She is a certified personal trainer through NASM and a PN Level 1 certified professional with Precision Nutrition. Emily holds her M.S. in Kinesiology, Exercise Science, from Long Beach State University.

---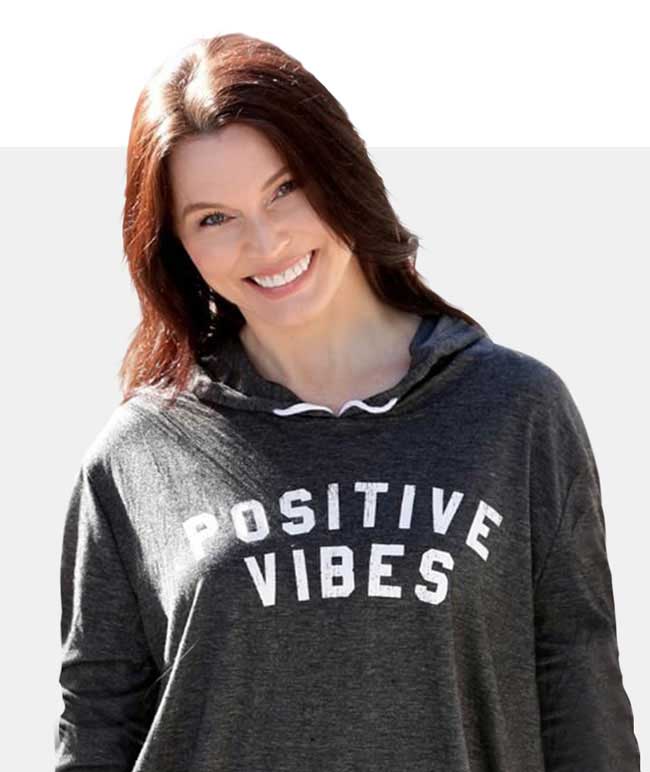 Kimberly Spreen-Glick
Kimberly has over 25 years of experience teaching fitness and yoga as well as professional and personal development. She served as the senior director of group fitness at LifeTime for over 10 years and is an IDEA Program Director of the Year award recipient. Through her company, The Inspired Life, Kimberly created the Make A Difference Academy platform to help group fitness instructors find success and fulfillment both in and out of the studio.
---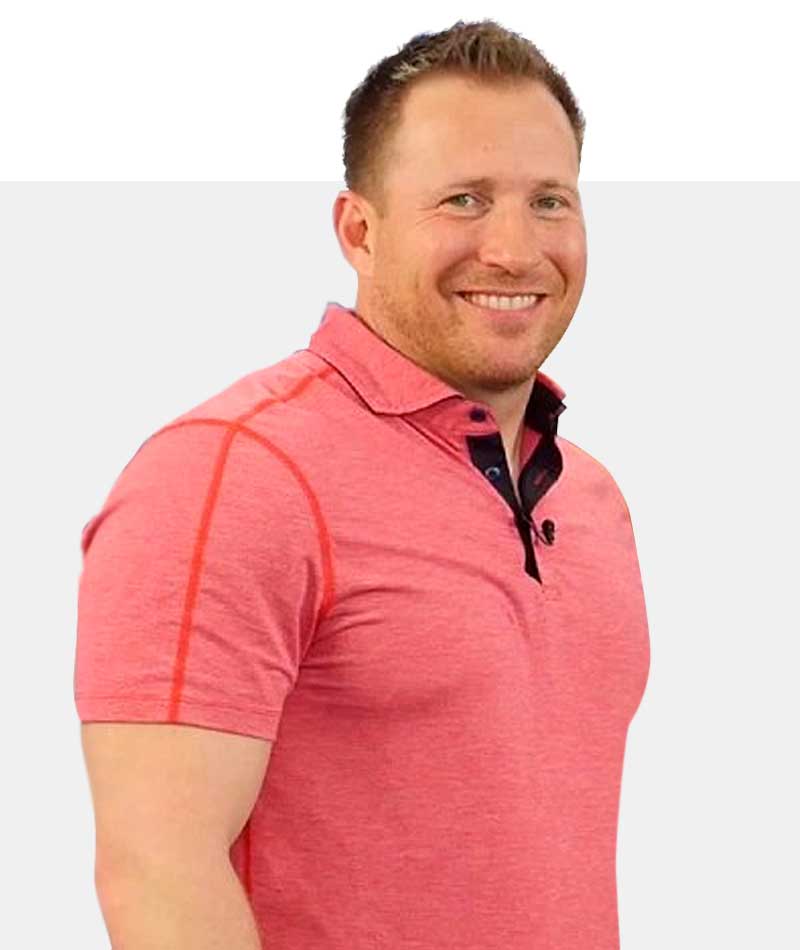 Chris Stevenson
Chris Stevenson is the owner of Stevenson Fitness, a full service health club in Oak Park, California. The club's success is based on providing an unparalleled member experience, which centers on proper staffing, systematic operations, and world-class leadership. This success is reflected in the club's NPS, which is consistently in the 80s (industry average is in the 40s). Chris is an international speaker who regularly presents at IHRSA, Club Industry, IDEA and many other fitness and business events. From health and wellness to business strategies, Chris presents viable, applicable lectures that resonate with every audience.
---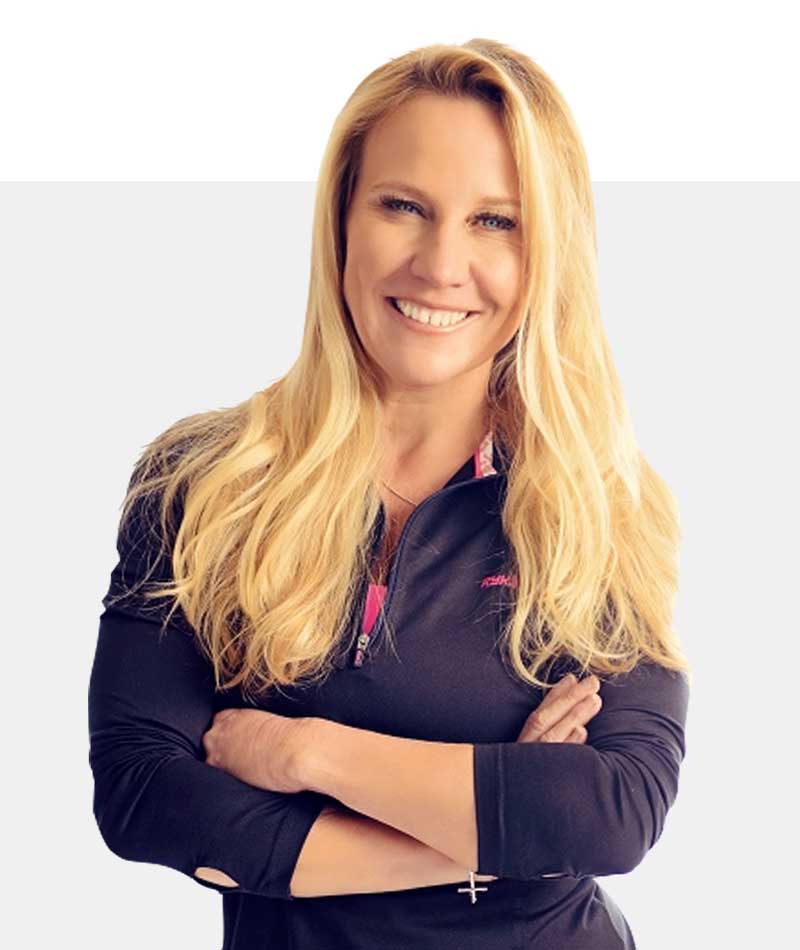 Doris Thews
Doris Thews is an International award winning Fitness Educator who leads several fitness brands. She is Vice President of Group Fitness, Team Training and Innovation for VASA Fitness. Senior Master Trainer and Global Mentor for Schwinn and is on the International Development Master Trainer team for BOSU. Doris consults several leading brands on business and program development, in addition to presenting and lecturing internationally. She is known for her motivation and athletic coaching style. Power Music Advisory Board Member and RYKA Fit-Pro Ambassador.
---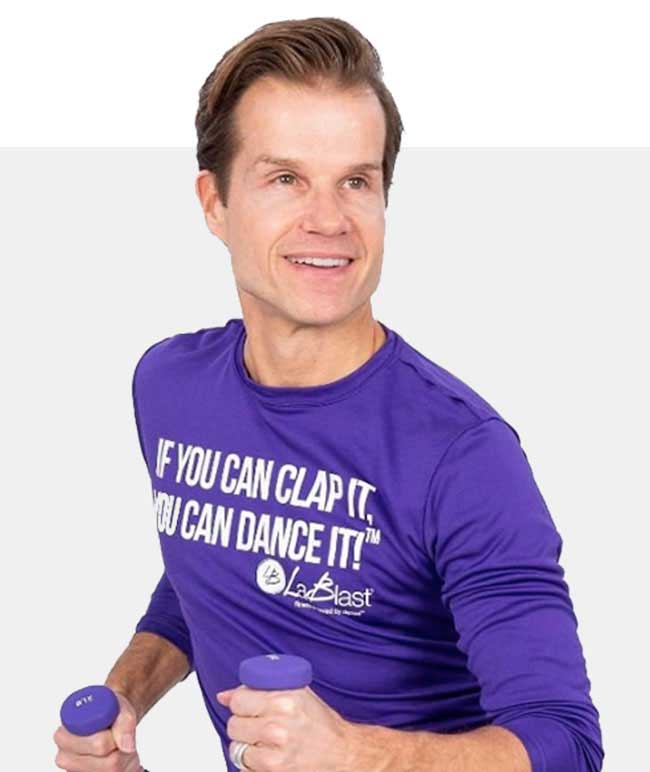 Louis Van Amstel
Louis is a three-time World Latin Dance Champion who is best known as a nine-season, crowd favorite Pro on the ABC hit TV show Dancing with the Stars. An Emmy-nominated choreographer, Louis regularly works for So You Think You Can Dance and Dancing with the Stars. He presents internationally as CEO of LaBlast® Fitness sharing his passion for dance and mission to get people moving through LaBlast® Fitness and LaBlast® Splash.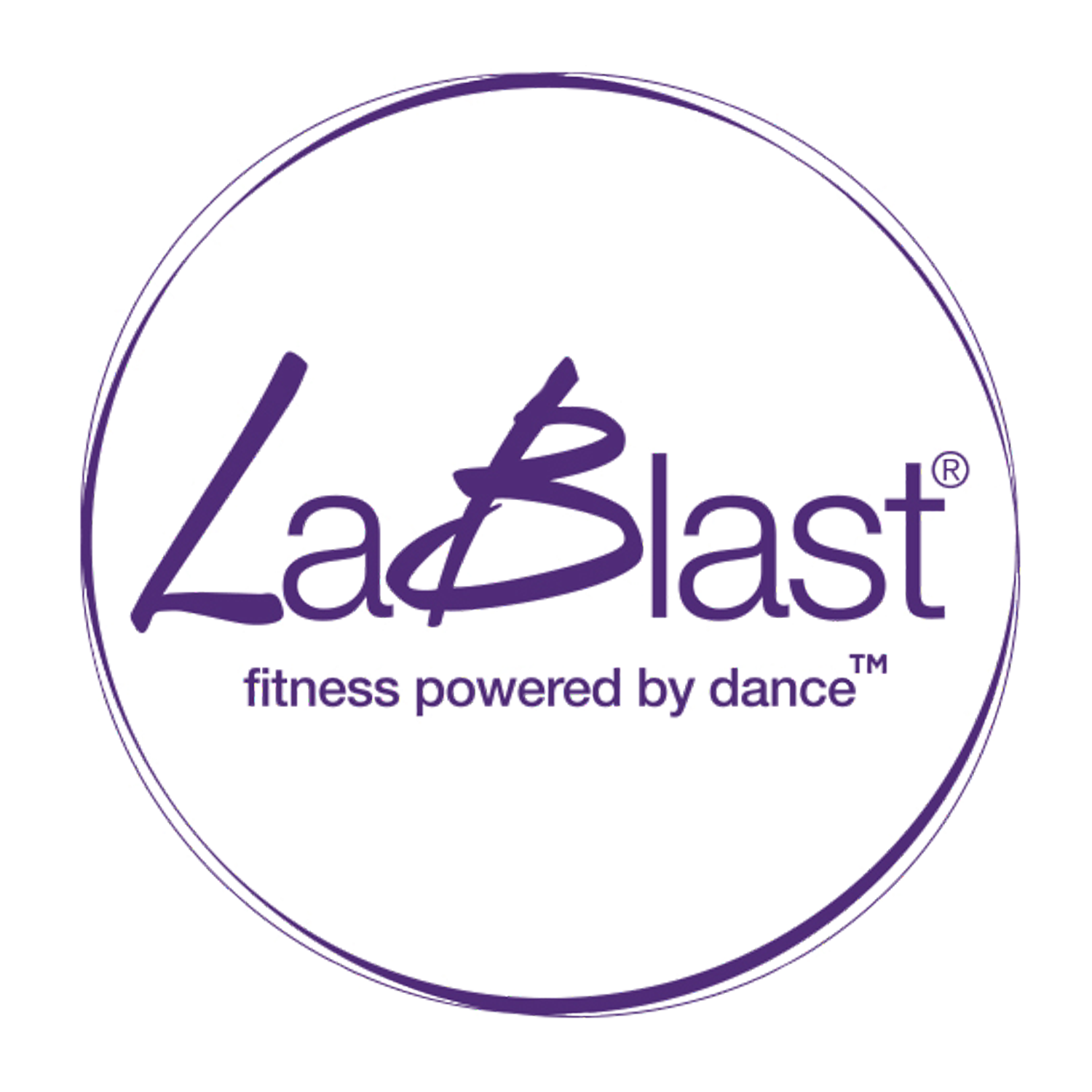 ---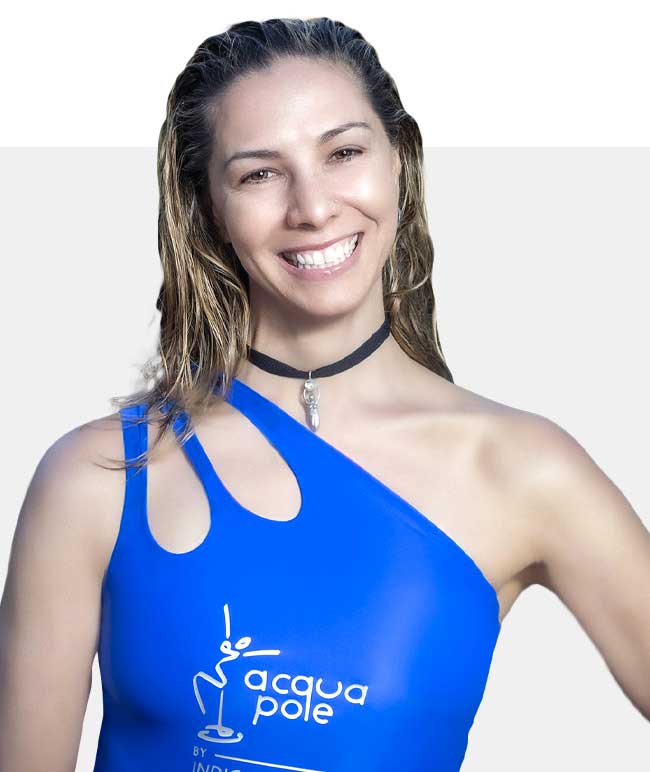 Andrea Velazquez
Andrea Velazquez has been immersed in Aquatics for over 20 years. She is a Recreation Supervisor for the City of Yonkers and Master Trainer for numerous aquatic specialties including Acquapole®, Aquastrength® and SAF aqua Drums Vibes®. She is a Lecture Presenter at professional conferences including NYS Parks/Recreation Conferences, Association of Aquatic Professionals, as well as her alma mater SUNY Cortland. She holds numerous certificates in aquatics including AEA Professional, Medically Based Aquatics, AquaVida Floating Yoga.

---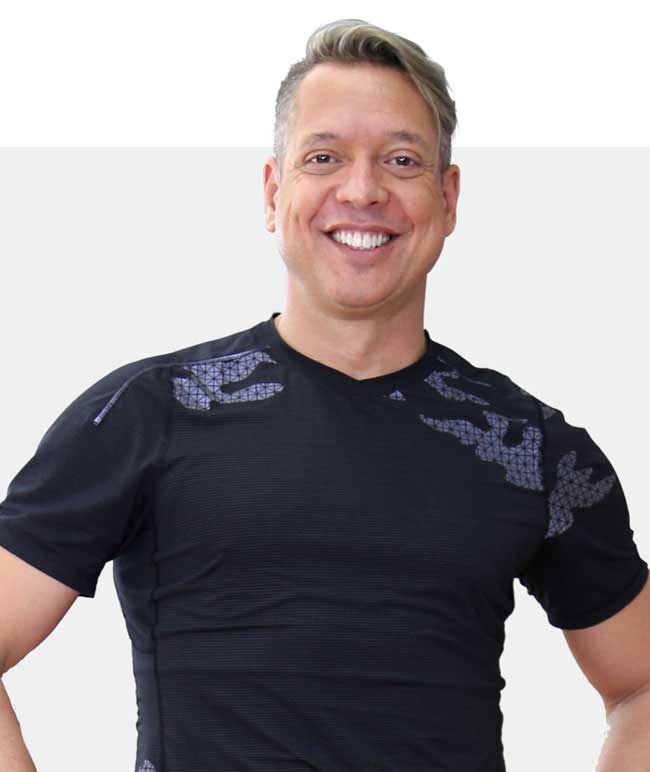 Manuel Velazquez
Manuel is a proud Faculty Member for SCW Fitness Education and a WATERinMOTION® National Trainer. He is a valued trainer for BOSU®, Tabata Bootcamp and Barre Above, and a recipient of the NYC All-Around International Presenter of the Year award and has been presenting at fitness conferences worldwide for over two decades. Manuel is a continuing education faculty member for SCW, ACE, AFAA, ACSM, AEA and WATERinMOTION® and stars in over 50 Fitness Instructor Training Videos. He is also RYT-200 Yoga certified and an AFAA Team Pro and Examiner. Manuel is a former Lead Instructor at the Golden Door Spa in Puerto Rico and now is a head instructor at Rancho La Puerta in Tecate, Mexico (outside of San Diego).
---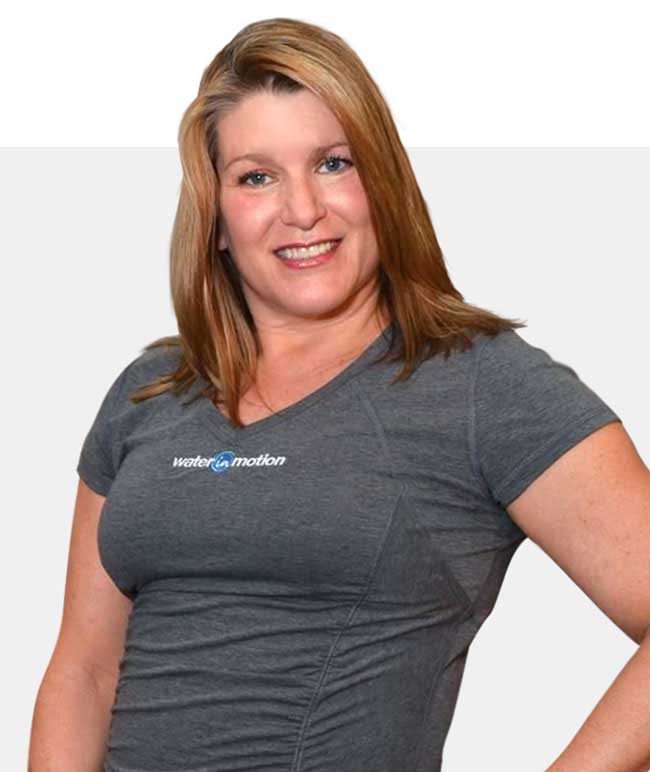 Connie Warasila
Connie is the choreographer for WATERinMOTION®, faculty member of SCW Fitness Education and certified by ACE, AEA, AFAA, Balanced Body, The Braining Center, Yoga Fit, Schwinn and Reebok Cycle, and Moms in Motion. Awarded the Aquatic Exercise Association Fitness Professional of the Year, Connie has over 30 years of teaching experience in the USA and abroad. She enjoys traveling around the world presenting new and creative workshops to make fitness more accessible, professional and fun.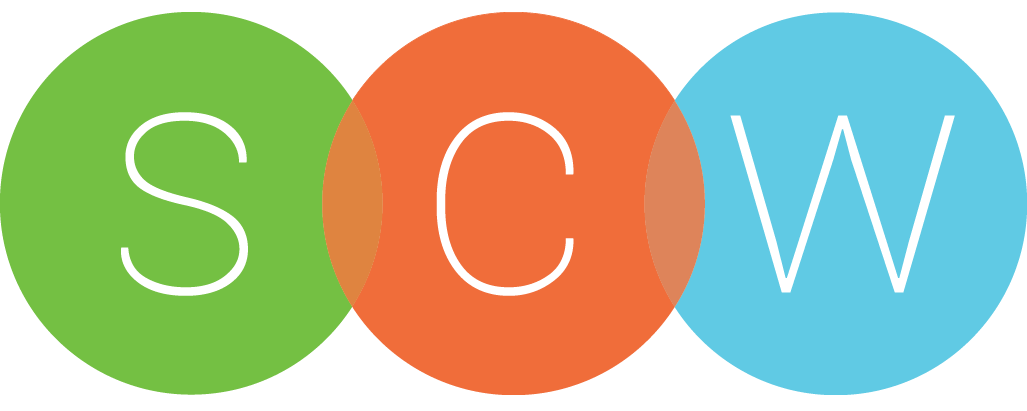 ---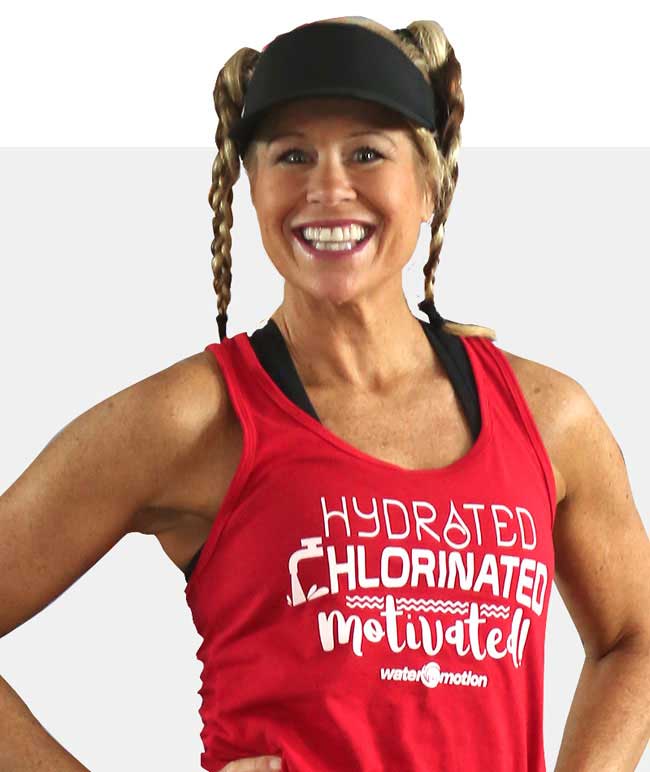 Billie Wartenberg
Billie has 28+ years of experience in the fitness industry. She won the 2016 SCW Fitness Idol Competition and is an SCW-certified Personal Trainer and Group Exercise Instructor. Billie has a BA from Grand Canyon University and is a Master Trainer for Barre Above™, Tabata Bootcamp™, and LifeTime Fitness. As a former competitive cheerleader, Billie brings high-energy, enthusiasm, and encouragement to her classes. She is also a U-Jam Instructor and the Fitness/Wellness Manager at Trilogy Orlando.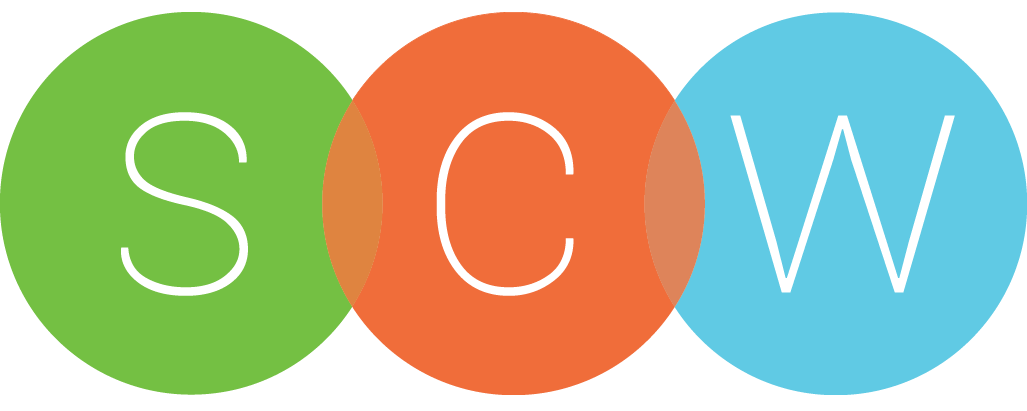 ---
Kia Williams
Kia Williams, M.S., E-RYT 200 is an experienced group fitness instructor, personal trainer, and yoga teacher who holds several specialty certifications and teaches multiple formats, including barre, yoga, and others. Kia is a master trainer for Barre above®, Fluid Strength™, and Balletone™. Kia has managed fitness and wellness programs and facilities across the country and is committed to helping others live a healthy lifestyle by maintaining a strong, fit, and balanced mind and body.
---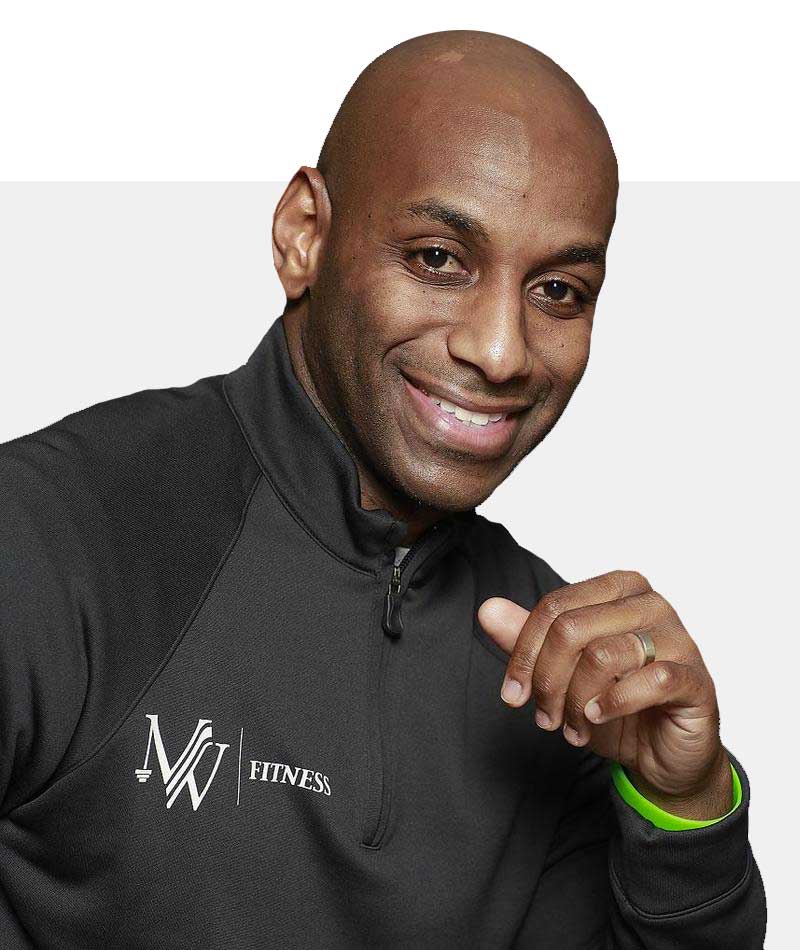 Maurice Williams
Maurice has a BS in and MS in Exercise Physiology with 20 years experience in fitness. Maurice owns Move Well Fitness, a fitness studio that specializes in 30 min sessions and Move Well Fit Academy; a fitness education company focused on helping people pass their NASM-CPT exam, in Washington, DC. He is married with four awesome kids. They reside in Silver Spring, MD. Certifications: NASM-Master Instructor, Master Trainer, CPT, CES, PES, SFS, WLS, GPTS and FNS, NSCA-CSCS, BTS1, Pn1.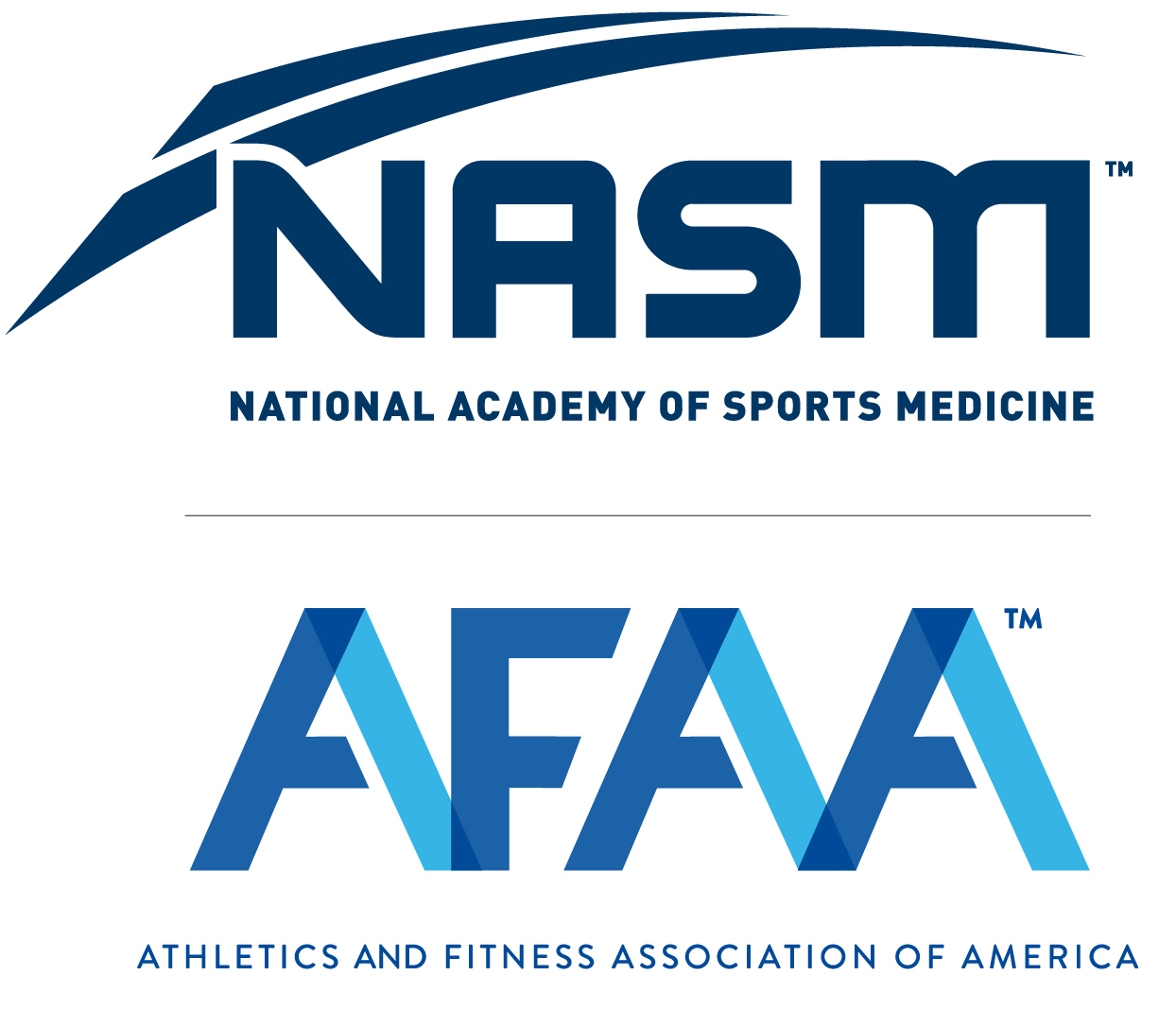 ---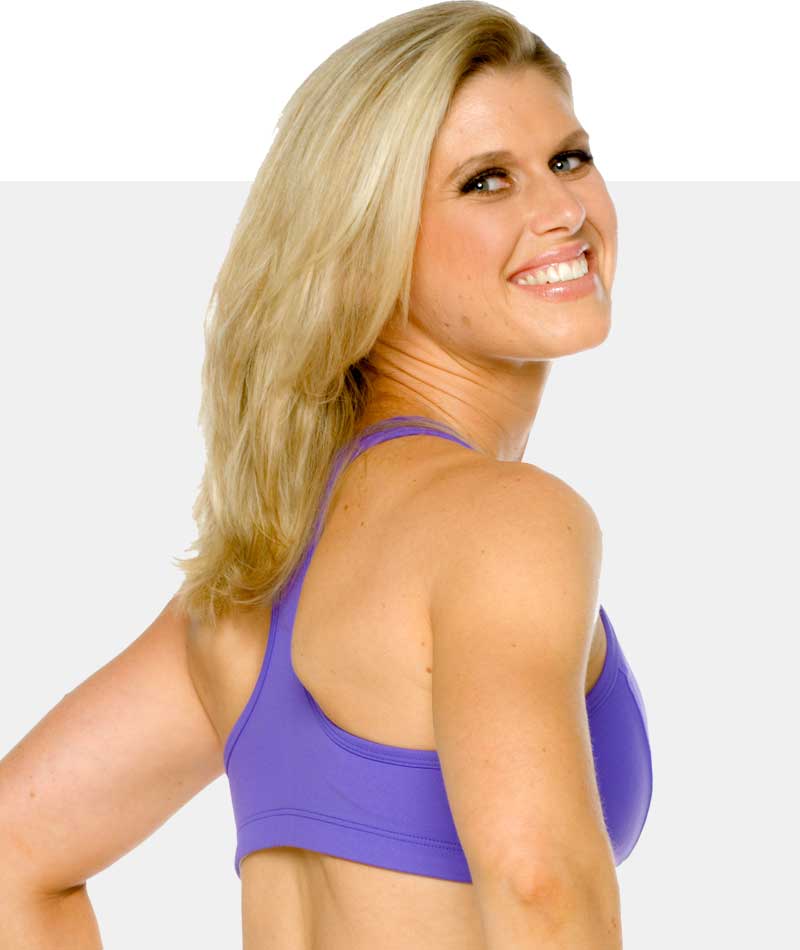 Christine Woods, MSEd
Christine Woods, MSEd, is a 25-year industry veteran, who is a fitness expert and clinical exercise physiologist. She is also a Master Instructor for AFAA, a lifestyle coach and university educator. Christine is a professional natural bodybuilder who enjoys showing others that lifestyle success (physical, mental, spiritual etc.) is MADE. She holds a bachelor's degree in psychology and a master's degree in exercise physiology. Certifications: ACSM-CEP; NSCA-CSCS, AFAA-GFI, Precision Nutrition Level 1.