Sunday (DAY 3, SESSION 1)
SU1A: SGT FUNCTIONAL FIRE DRILL WITH IRENE MCCORMICK, MS, CSCS
Bring the heat to your classes with this drill-inspired SGT program. Learn to create, design, and manage functional programs that are intense, inclusive and fun. Focus on goal-based skills and use a variety of equipment to manage your groups. Help clients feel supported by the energy of group training, but have the individual attention of a qualified fitness professional.
SU1B: SIZZLING SENIORS (RE)ACTIVATION WITH DENISE HUNT
This course covers the conditions and challenges surrounding our active agers. Engage our boomers in a dynamite workout elevating their heart rates and raising their spirits. Bring dumbbells and a chair for this inspiring cardio/resistance/flexibility workout. Pass your energy onto this ever-expanding community, and inspire them to be strong, healthy and confident.
SU1D: ADVANCED FUNCTIONAL PILATES WITH LESLEE BENDER (PRE-RECORDED)
Experience a functional approach to Pilates mat utilizing props that simulate apparatus. Whether a seasoned Pilates trainer or new to teaching, you leave with essential tools and concepts that give you many ways to change a Pilates mat class for variety and implement progressions and regressions effectively. You'll also learn how to combine classical repertoire with a modern approach that challenges your students both vertically and horizontally to improve everyday activities, posture and reduce overuse injuries. Discover how to train your clients through various planes of motion and recognize postural concerns to utilize exercises that lead to a better quality of life and improved functional strength. 
SU1F: MIX-MATCH AQUA MOVES TO THE MAX WITH JEFF HOWARD
Most of us experience some kind of burnout after teaching multiple aqua classes every week. Building pyramid intervals is a great way to combat boredom. Incorporate muscle conditioning into timed patterns of HIIT and leave with a workout to propel you UPWARD! Just six (6) simple rules applied to your existing workout will give you more ideas, moves and choreography to push your class to the next level!
SU1H: BETTER SLEEP FOR ACTIVE AGERS WITH TRICIA SILVERMAN, RD, LDN, MBA (LECTURE)
Sleeping well helps active-agers control weight and revitalize their minds and bodies. Sleep impacts hormones, affecting hunger, appetite, glucose regulation, muscle mass and more. Find out about the foods, nutrients, and healthy habits including behavioral changes that set the stage for better sleep in the most important years in your life.
SU1I: TIMING IS EVERYTHING WITH MELISSA LAYNE, MED (PRE-RECORDED)
Exercise-nutrient intake timing is critical in determining physiological results. Differing macronutrients affects outcomes, and with the popularity of carb cycling and carb fasting, fitness professionals must understand these concepts. Explore the timing aspects of front and back loading and what research shows about carb cycling and fasting for weight loss, muscle gain and while cutting.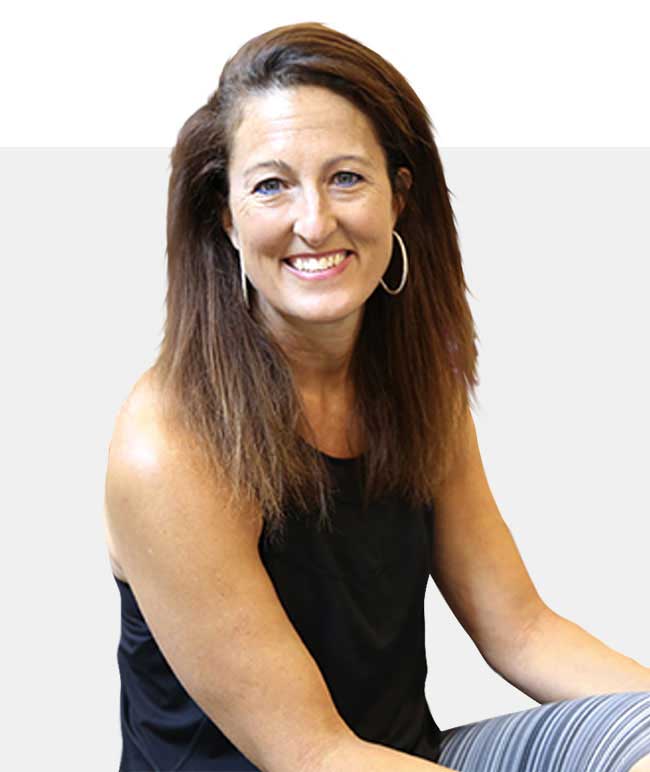 SU1J: TOP 10 FACTORS IMPACTING RETENTION WITH PAUL BEDFORD
Exercise-nutrient intake timing is critical in determining physiological results. Differing macronutrients affects outcomes, and with the popularity of carb cycling and carb fasting, fitness professionals must understand these concepts. Explore the timing aspects of front and back loading and what research shows about carb cycling and fasting for weight loss, muscle gain and while cutting.
SU1K: APPS & SITES FOR FITNESS PROS WITH SOHAILLA DIGSBY, RDN, LD, CPT (HEALTH & FITNESS BUSINESS SUMMIT LECTURE)
Could you be overlooking apps and sites that would make your clients more successful…ones that convey how brilliant your services are? This cheat-sheet-session outlines which apps and sites are ideal for menu planning, assigning workouts, answering hard questions, and streamlining systems…especially if you have remote clients or members.
SU1L: FUNCTIONAL TRAINING IN A DYSFUNCTIONAL WORLD WITH SARA KOOPERMAN, JD, KELI ROBERTS, DAN RITCHIE, EVAN OSAR, LESLEE BENDER (PRE-RECORDED)
This dynamic webinar addresses the ins and outs of Functional Training. You will discover insights into movement preferences and physical execution and analyze what exactly defines functional movement. The various techniques that can be used in this effective training modality are addressed, including topics such as bodyweight training versus equipment inclusion.
Sunday (DAY 3, SESSION 2)
SU2A: THE BACK, BOOTY & CORE CONNECTION WITH ABBIE APPEL & IRENE MCCORMICK, MS, CSCS
The connection between the glutes, back and core is profound. All must be strong to stabilize the spine and pelvis, support movement and generate force. Let's evaluate core training and the relationship between the powerful posterior chain including the fascial slings. Learn 10 complex booty, back, and core moves and discover techniques to train for greater function, as well as fabulous aesthetics for your backside!
SU2B: STRETCH & PERFORM: THE BANNISTER METHOD™ WITH GAIL BANNISTER-MUNN 
The Bannister Method is designed to increase muscular balance, strength, flexibility, and bringing energy into the body. You will learn how to find your Balance, Strength, Flexibility, and Flow and develop inner strength and an understanding of your limitations to either move beyond them or stay within your boundaries.
Equipment: Yoga Block/Pillow, Yoga Strap/Towel
SU2C: FLEXY & FIT – POLE YOGA WITH CARLA GILFRY
Who doesn't want to become more flexible and fit? This session incorporates the fitness pole to introduce you to the strength and stability aspect of Polga, featuring some of the best "vertical barre" exercises. Tie together yoga and poles for an effective, fun way to achieve a more flexible body.
Equipment: Pole or Wall
SU2D: LITTLE TWEAKS FOR BIG RESULTS WITH KELI ROBERTS (PRE-RECORDED)
Learn to make small modifications to traditional exercises to change the exercises for a variety of body types and health conditions. See how changes in planes of motion, foot, hand, hip and shoulder positioning can make a difference. Little Tweaks in verbal, visual and kinesthetic coaching will create big results!
SU2E: SCHWINN®: F.E.A.R. FACE EVERYTHING AND RIDE WITH KELI ROBERTS
Bring a never-quit conviction and discover your true grit in this workshop where Schwinn takes it to the MAX. Numbers don't lie and Power is a real indicator of intensity. Learn what POWER is, find your true max, and learn coaching techniques to use power to motivate in a variety of different ways. When you marry truth and intensity, you unlock your riders' greatest potential.
Equipment: Bike/Chair
SU2F: WATERINMOTION® STRENGTH WITH CHERI KULP
WATERinMOTION® Strength takes advantage of the aqua environment to build muscular endurance, power and overall tone in a 45-minute workout using aqua dumbbells. Combine the unique properties of water to build lean muscle through the creative use of drag, resistance, and buoyancy. Water minimizes the strain of gravity on the joints and ligaments to prevent overuse on the muscles while enhancing recovery time and improving flexibility and power. Experience WATERinMOTION®'s unique choreographed formula to keep your training fresh, new, and challenging. www.waterinmotion.com/strength
SU2G: DIVE IN WITH YURY ROCKIT
Join Yury to experience the most effective and innovative ways to enhance your cardiovascular capacity while submerging your head in the water. Challenge both strength and endurance while using land-based pieces of fitness equipment in the water and become a better athlete on land. 
SU2H: NUTRITION PANEL WITH MELISSA LAYNE, MED, SOHAILLA DIGSBY, RDN, LD, CPT, TRICIA SILVERMAN, RD, LDN, MBA (LECTURE)
Come together to explore controversial research, ask questions, and discover cutting edge options in food and nutrition. Hear from these nutrition experts on how and why they choose to eat the way they do. You will leave "feeling full" of ways to make smarter choices when it comes to fueling your body.
SU2I: CRAVINGS & SUGAR UNSWEETENED WITH TRICIA SILVERMAN, RD, LDN, MBA (PRE-RECORDED)
Are cravings undermining your workouts? Learn strategies that nip cravings in the bud. See why sugar is so addictive, and how it affects your body from head to toe. Learn the differences between various types of sweeteners. Discover ways of reducing sugar without sacrificing the taste and enjoyment of food. 
SU2K: FINDING THE PERFECT VIRTUAL FIT WITH KELLY COULTER (HEALTH & FITNESS BUSINESS SUMMIT LECTURE)
Is your business online yet? Do you need help creating an online environment for your group fitness classes? This session will discuss the current trend toward online fitness classes, how it affects the industry, and how instructors and businesses can benefit. Join Kelly for some instruction for the creation of online group programs. 
SU2L: ACTIVE AGING: PREPARING FOR LIFE REEMERGED! WITH SARA KOOPERMAN, JD, LESLEE BENDER, ANDREA METCALF & ANN GILBERT (PRE-RECORDED)
Are cravings undermining your workouts? Learn strategies that nip cravings in the bud. See why sugar is so addictive, and how it affects your body from head to toe. Learn the differences between various types of sweeteners. Discover ways of reducing sugar without sacrificing the taste and enjoyment of food.
Sunday (DAY 3, SESSION 3)
SU3A: FLEX YOUR OWN WAY WITH MICHELLE LEACHMAN
If we don't move it we lose it. In this workshop, you will learn how to meet your body's specific needs from a mechanical perspective. Learn your own strengths first, the movement techniques, bodywork related modalities and coaching cues to create a safe and lasting impact.
Equipment: Dumbbells/2Water Bottles, Bands
SU3B: BOOSTING THE BRAIN WITH COGNITIVE TASKS WITH RYAN GLATT
This session will aim to identify how these gaps can be filled, and allow health and fitness professionals to understand how it can become possible to train the body and brain for optimal cognitive performance.
SU1D: ADVANCED FUNCTIONAL PILATES WITH LESLEE BENDER (PRE-RECORDED)
A common thread among personal-training sessions and fitness classes is movement. The human body moves via a finite number of positions from chair fitness to circus acrobatics. This session explores positions of the body for cardiovascular, strength and flexibility conditioning. In addition to gaining new movement pattern ideas for what the body can do safely, you will gain a new mindset for conceptualizing how to train clients.
SU1F: MIX-MATCH AQUA MOVES TO THE MASU3F: DRAG ME INTO THE WATER WITH IRENE PLUIMMENTZ
The Aqua-Ω ultimate water exerciser adds exciting opportunities to many aquatic exercise formats. Spice up your water aerobics, boot camp, warm water, rehab, and personal training sessions by adding resistance to arms and legs and target the core. The Aqua-Ω effortlessly adjusts for size and resistance level. Come check it out!
SU3G: AQUA ATHLETES WITH JEFF HOWARD
This class simulates different sports, ranging from tennis to volleyball, in patterns unique to each athletic endeavor. Jeff uses a cognitive teaching method that is easy to simulate and very effective. It involves the ability to process information and learn a different way of cueing that achieves results with less words.
SU3H: FIX 7 MENOPAUSE SYSTEMS WITH EXERCISE WITH DEBRA ATKINSON, MS, CSCS
Menopause Symptoms are hurt or helped with exercise. Identify 34 major symptoms of menopause, 13 supported by exercise and dive deep into the research on 7 unique symptoms you can help. Learn how to identify these obstacles for participation and turn them into marketing to grow business and client transformation.
SU3I: NUTRITION & CHRONIC PAIN WITH KIMBERLY GARCIA (PRE-RECORDED)
100 million Americans currently suffer with chronic pain per the American Academy of Pain Medication. This number includes many seemingly healthy and fit individuals. Join Kimberly Garcia to learn how diet adds to this growing concern and what you can do to be part of reducing this negative statistic.
SU3K: OWN & HONE YOUR NICHE ON SOCIAL MEDIA WITH COURTNEY MCWAINE, MBA (HEALTH & FITNESS BUSINESS SUMMIT LECTURE)
Stuck in a rut? Unsure how to grow and expand your online presence during this new stage of business? In this workshop, pinpoint your niche and get invaluable tips and insights to help you better position yourself and your brand online.
SU3L: VIRTUAL PERSONAL TRAINING: THE INS & OUTS WITH SARA KOOPERMAN, JD, SHELDON MCBEE, MS, DANE ROBINSON & GIOVANNI ROSELLI (PRE-RECORDED)
Explore what it takes to be a successful Virtual Personal Trainer. As clubs open back up, online training will remain a way to effectively expand your reach and increase your income, helping those who are not ready to return to the gym. Topics include everything from marketing your services to mastering the technology needed for a successful session highlighting how to expertly communicate with your clients.
Sunday (DAY 3, SESSION 4)
SU4A: ULTIMATE ONE-DUMBBELL CHALLENGE WITH MANUEL VELAZQUEZ
Experience and learn how to design and effectively perform a one dumbbell workout allowing you and your clients to get familiar with unilateral movements, preventing your body from compensating with the stronger side. This helps isolate and correct muscle imbalances as it requires you to utilize your core muscles more than you would with bilateral exercises.
SU4B: LOWER CROSS SYNDROME WITH MATT SEGAWA
If you can't control your pelvis, it can affect muscles all around the body which can lead to suboptimal movement, pain, or injury. Learn how to correct these imbalances in the lower body and work them into your health and fitness routine.
Exercise: Foam Roller, Stability Ball
SU4D: BOOGIE BARRE WITH MAC CARVALHO
Boogie Barre is a party off of the ballet barre that will unleash your inner boogie. Inspired from ballet, dance training, interval training and muscle conditioning, this 13 track class will activate your muscles, ignite your soul, & fire you up! Never have you seen a barre class like this. 
SU4F: AQUA YOGA FIRED UP FLOW WITH CONNIE MARTIN, MA
Join Connie in the refreshing water workout that lengthens and strengthens musculature. Learn how to apply yoga positions, stances and postures in a continuous flow of movement in the pool. Reap the benefits of yoga asanas and get your yin and yang, cardio, flexibility and range of motion to improve your body and refresh your mind body.
SU4G: AQUATIC BEAUTIES & THE BEASTS WITH GREG KEYES & EVELYN KEYES (PRE-RECORDED)
Intermittent fasting and carb cycling are extremely popular in weight loss research. In this session, we will address these topics as well as three other types of fasting; prolonged, dry and wet fasting. We will explore the effects on weight loss, the immune system and the life of our cells. 
SU4H: COOKING MADE SIMPLE & HEALTHY WITH SOHAILLA DIGSBY, RDN, LD, CPT (LECTURE)
Ready to simplify meal-prepping and cooking? Join our foodie-RD and cookbook author for a demo of healthy, delicious recipes in her kitchen, including a refreshing rainbow slaw, white-chicken chili, and perfect chocolate covered strawberries! Understand the whys behind the food choices and the preparation selections.
SU4I: ARE ALL CALORIES EQUAL? WITH FABIO COMANA, MA, MS (PRE-RECORDED)
What is best – higher-intensity with more carbohydrate calories vs. lower intensity with more fat calories? Does fat intake vs. carbohydrate intake really matter and what are the pros and cons. This session will sift through the information separating fact from fiction. Leave with a clearer understanding of nutritional truths.
SU4J: THE FUTURE OF PERSONAL TRAINING PANEL WITH KELI ROBERTS, DANE ROBINSON, & PAUL CHRISTOPHER (HEALTH & FITNESS BUSINESS SUMMIT LECTURE)
Whether it be at the studio, in home or now even live streaming online, the pandemic has set the future trajectory of personal training. Get tips, tricks and invaluable insight on how to embrace the evolution & future of personal training by using it to your advantage wherever you train!
SU4K: THINK YOURSELF® A TECH PRO WITH NATHALIE PLAMONDON-THOMAS (HEALTH & FITNESS BUSINESS SUMMIT LECTURE)
Do you sometimes get frustrated with technology? "Online" may be the new norm. Learn quick tips to put technology to your advantage as you transition your business to virtual. Save time with apps and shortcuts, become more efficient, organized, work faster, smarter and get stuff done!
SU4L: GETTING OUR AGING MARKET ACTIVE AGAIN WITH SARA KOOPERMAN, JD LESLEE BENDER, COLIN MILNER & KELI ROBERTS
This session takes an in-depth look at how we will respond to our Active Agers as we reopen our facilities. The topics discussed will include programming options, exercise and safety protocols, types of technology, etc. Do not miss this webinar if you are an Owner, Director, Manager, GX Instructor or Personal Trainer.
Sunday (DAY 3, SESSION 5)
SU5A: COMPLETE GUIDE TO METABOLIC FLEXIBILITY WITH GIOVANNI ROSELLI
High Intensity Interval Training is all the rage in various training circles. Excessive high intensity training comes at a cost to long term health & repetitive stimulus becomes less effective. That's where Metabolic Flexibility comes in, a training approach that promotes Variable Metabolic Conditioning to enhance our ability to switch efficiently between different energy systems to meet the demands of tasks in life and sport.
SU5B: SMALL GROUP PROGRAMMING FOR ACTIVE AGERS WITH ANN GILBERT
In this session learn how to design a socially distanced small group programming option for the aging populations. Rethink regressions and progressions, the need for social interaction, personalized assessments and the functional patterns that will keep them coming back for more.
SU1C: CREATING UNFORGETTABLE DANCE FITSU5C: TRAMP CAMP WITH CHRISTINE DEFILIPPIS
Take clients to new heights with fun high intensity movement without the impact. Learn how to incorporate the Jumpsport® trampoline into a variety of group fitness classes. Perfect for instructors that are looking for creative ways to add cardio along with increased core work for a wide range of clients. Add bounce to your barre classes, strength workouts, and even create stand-alone bounce classes. Leave feeling confident and in the clouds by introducing rebounding to your gym or studio classes.
Equipment Optional: Trampoline, Bar/Broom, Dumbbells/2 Water Bottles, Band, Ball
SU5D: YOGA FOR THE YOUNG AT HEART WITH SARA KOOPERMAN (PRE-RECORDED)
Yoga has positive effects on inevitable decreases in power, strength, aerobic capacity and flexibility that occur after age 50. This yoga mat work session focuses on maintaining independence, avoiding injuries and improving quality of life. Postural alignment, muscle/movement balances and maintenance of mobility create a union of traditional and restorative yoga perfect for active 50-90 year olds. A summary of the aging process blends with practical recommendations regarding safe and effective movement from yoga poses creating vinyasas instructors can utilize. 
SU5F: SURF IT, SKIM IT – KICKBOARDING WITH MARIETTA MEHANNI
Kickboards may not be new, but Marietta's ideas for ways to use them certainly are! Using the oldest and most common aquatic tool, this session will delight you with how creative, fun and effective a kickboard can be. Surf it, skim it, scoop it – the kickboard is highly versatile and easy-to-use. Forget your old preconceptions and discover how 'kickin' the board can be!
SU5G: IT'S RAINING MEN WITH LAWRENCE BISCONTINI, MA, JEFF HOWARD, YURY ROCKIT & MANUEL VELAZQUEZ (PRE-RECORDED)
Enjoy this fantastic workout with our Men of MANIA! The pool will never be the same when you experience this tidal wave of energy and enthusiasm. Each one of our fantastic presenters will focus on one body part – the heart, lungs, legs, arms and abs in this tempest of creativity. Leave with a flood of new ideas to make a splash Monday morning! 
SU5H: AQUA SOLUTIONS: THE POSTERIOR CHAIN WITH DOMINIC GILI (LECTURE)
This lecture highlights the importance of building strength in the posterior chain. The multidirectional resistance of the water offers the perfect environment for building muscular strength and endurance in the often-underutilized muscles. When engaged correctly, these muscles improve posture, increase stability, reduce the chance of falls and reduce lower back pain.
SU5I: NUTRITIONAL NEEDS DURING MENOPAUSE WITH MELISSA LAYNE, MED (PRE-RECORDED)
Women, it will happen. The body changes with the rise and fall of estrogen. Estrogen affects the oxidation of food and the more we know affects choices we make and teach our clients to make. This session covers the physiological changes to our body and how proper nutrition can aid in maintaining a healthy menopausal being, both mentally and physically.
SU5J: SMALL GROUP TRAINING PROFITS & PROGRAMS WITH CHRIS STEVENSON (HEALTH & FITNESS BUSINESS SUMMIT LECTURE)
Small Group Training is growing rapidly and for good reason. From a client's standpoint it is fun, interactive, results driven and cost effective. From a personal trainer's standpoint, it is a great way to leverage time, increase income and ultimately help more people. In this interactive session, learn how to create, market, sell and execute dynamic small group training that keeps clients coming back for more. Explore tangible tips and tools that can be easily implemented for massive impact on your small group training.
SU5K: HOW TO BE FLUENT IN EXERCISE LANGUAGE WITH PAUL CHRISTOPHER (HEALTH & FITNESS BUSINESS SUMMIT LECTURE)
When do you realize you became fluent in a new language? …..when you begin to think or dream in that language. True indicators of fitness professional knowledge, is the ability to speak "Fitglish" or "Exercisese" movement language. This session is designed to enhance the fitness fluency for the new Personal Trainer and also re-affirm the veteran colleague of their thought patterns. By learning this "new language" a Fit Pro can become unlimited in their capacity to assess, program, and train their clientele.
SU5L: TAKE THE PLUNGE: RE-OPEN YOUR POOL WITH SARA KOOPERMAN, JD, ANN GILBERT, CONNIE WARASILA, JEFF HOWARD & CHERI KULP (PRE-RECORDED)
The exciting news is, according to the Centers for Disease Control (CDD), pool chemicals have 6 times the strength needed to kill the coronavirus. You will learn how we can safely, creatively, and successfully re-open our pools. This webinar is for Aqua Directors, Club Managers and Owners, Group Fitness Leaders and, of course, our Aqua Instructors!